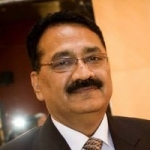 20/11
Pradeep Sharma
Founder/CEO at PKS & Associates
Views:438 Applications:171 Rec. Actions:Recruiter Actions:56
Manager/Assistant Manager - Sales - Distribution Transformers (10-15 yrs)
Manager/ Assistant Manager - Sales & Marketing ( Distribution Transformers ) @ Pune/ Any other location in India/ East Africa/ South East Asia

Our client is an international group specialized in the development of energy distribution networks and telecommunication networks. They need to fill the following position asap.

Position : Manager/ Assistant Manager - Sales & Marketing ( Distribution Transformers )

Education : B.E. - Mech / Electrical + MBA

Experience : 10 - 15 years in sales of Distribution Transformers to East Africa and South Asian markets

Location : Pune/ Any other location in India/ East Africa/ South East Asia

Compensation : Competitive and commensurate with candidate caliber and experience

Role Responsibilities and Desired Profile :

1. Candidate should have 10 - 15 years- experience in Transformer Industry in Sales and Marketing of Oil-filled Distribution Transformers and Compact Sub-Station and in Export from India in East Africa/ South East Asia geographies. Candidate will be responsible for Sales of Distribution Transformers and MV Switchgears to East African and South East Asian markets alongwith assigned Indian territories. To achieve this goal, he/she will have to:

2. Create strong presence of company's transformers and develop Transformer / CSS Market in East African Countries/South-East Asia, have exposure of dealing with International Utilities, International Traders, Contractors, and Industries.

3. Getting technical approvals from key consultants/customers in the region, increase enquiry bases and convert it into orders as per target.

4. Concept selling of Transformers and CSS, Techno-Commercial Negotiations with customers, capture competitive intelligence to understand industry trends and pursue new business opportunities

5. Plan, monitor & control sales plan to achieve business objectives

6 . Capture competitive intelligence to understand industry trends and to tap new business opportunities

7. Plan and monitor tendering activities and checking the Cost sheets and the offers before they are sent to customers

8. Plan and monitor execution activities as per target delivery date

9. Following up with the customers once the offer has been sent and carrying Techno- Commercial Negotiations with customers for Orders

10. Plan & achieve the Order booking ( as per budget ) target

11. Ready to travel to defined territory frequently based on customers and need.

12. Effective Skill of Collection & Debtors management

13. Effective Management of commercials and export documentation

14. Monitoring of Cash Flow Plan ( Collection of payments i.e advance, final payment. Accounting of payments received by forwarding to accounts )

15. Improve relations with existing customers & develop relations with new customers as well as in new territory

16. Candidate should have experience in Distribution Transformer Industry. Knowledge of MV Switchgear will have more preference. He/she should have worked with Private sectors i.e. industry and Buildings and also with Govt. Electricity boards.

17 . Alongwith overseas geographies, incumbent could also be working in assigned Indian territories

Knowledge :
knowledge of computers (MS office, ERP, MFG Pro), knowledge of Taxation (VAT, CST, Excise duties) and export documentation.
Good in Presentation, Soft spoken with good communication skills. Speaks English, Hindi, and a local language applicable to assigned territory. Behavior, personality: Proactive, autonomous, ability to anticipate and adaptability, Ability to listen & summarize. Good Communication skill.
Conceptual skills, Clarity, clear cut mind, Curious, Credible and reliable, Presentable, Enthusiastic, Sustainable under pressure. Motivation: Result oriented, Team work oriented.
Skills/Qualifications and training : Knowledge of Product. Evaluate market potential and Pre-contacts with Key customers in the region/key partners/key agents in Export countries.

If you fit in, pls mail your CV in Word format alongwith current & expected CTC, notice period to the mail-id below. Do mention exact job title in the subjectline of your mail for it to be noticed. We contact only shortlisted candidates.

Pradeep K. Sharma
Founder CEO - PKS & Associates

Add a note
Something suspicious?
Report this job posting.