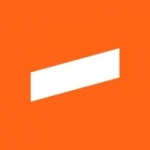 25/05
Akash Tanwar
Hiring Manager at Listed
Views:21 Applications:14 Rec. Actions:Recruiter Actions:0
Listed - Graphic Designer (1-2 yrs)
About Listed

- We are a lab building products for the creator economy. Why so, because we are on a mission to empower the individual to realise/unleash their full potential. Following are some of our flagship products:

OpeninApp :

- Almost all your favourite creators on Instagram share links to their latest YouTube videos or YouTube channels in their bio or stories. But whenever you tap on those links, you get redirected to the YouTube website instead of the YouTube app. And here you can't watch the video in full screen nor can you like it, comment on it or subscribe to the channel.

- Ever wondered why it is so? That's because Instagram has something called a Built-IN-Browser that opens up instead of opening the app you wanted to open. Which is not cool at all..And this is not just so for IG but for all your favourite social media apps eg. YouTube, LinkedIn, Twitter, Snapchat, Telegram, Quora etc.

- So we fixed this problem of sub-optimal user experiences by building a tool that ensures all social media links open in the apps they should. It's called OpeninApp. And it is already been loved by over 20,000 influencers & brands including the likes of Munawar Faruqui, Raj Shamani, Riva Arora, Aishwarya (Ranjnikant-ji's daughter), trakin Tech, Mamaearth etc. And has been used by 55Mn+ users.

Listed.fans :

- We Listians find it very painful that unlike tech entrepreneurs there's little to no capital available for our darling social media creators or influencers, the wonderful people who entertain us, educate us and so so much more. And this is not just the case for social media creators but individual performers of any form be they are, cricketers, singers, dancers, actors etc. So, Listed helps rising creators get funded, just like startups by been-there done-that's like mega-influencers, agency owners and brand CXOs to launch and accelerate their own creator-ships. In return, these rising stars pledge to share a portion of their future incomes with their investors for a certain fixed period of time.

- So, if you believe the gifted individuals of today will overshadow the companies of yesterday, and in doing so, have the right to capital & guidance, then welcome to the tribe.

- So if you are someone who is passionate about social media and wants to improve User Experiences for a Billion+ people, then welcome home.

Now moving on what are we looking for ?

- Somebody who likes to keep up with the latest trends by browsing cool designs on Pinterest, Behance, and Instagram, having a keen interest in startups and also showcased the attitude of being a self-starter. Someone who can take a simple brief and create an above-and-beyond design version of it, for example, taking a sales pitch and creating an amazing visual representation of it in a pitch deck format. Someone who has worked in an agency, on clients with varying design languages, and has previously kept up and delivered monthly calendar amounts of social media work. It'll be an added bonus if you've got basic motion graphics and copywriting skills too.

Who Should apply ?

- If you are someone who can showcase experience in a diverse range of fields, is creatively charged 24-7, and loves bringing crazy ideas to life. Feel free to apply.

Shortlisting Criteria :

- Shortlisting your profile will be based on previous amazing work, so if you have a portfolio, Behance or Dribble link that shows off your work, or something that showcases the work that you have done, preferably all by yourself, please provide us with it. Your works should display your understanding and grasp over typography, layout, aesthetics, and data presentation.

Why work with us ?

- Infinite creative freedom.

- You choose what goes out, make it share it.

- This is your opportunity to prove your creativity to the world

What's the company Culture like?

- Extremely passionate.

- We're only looking for people who want to prove to the world how gifted they are or who really really want to truly democratize access to capital.

- This is not a job, it's a mission.

Got more Questions?
Add a note
Something suspicious?
Report this job posting.