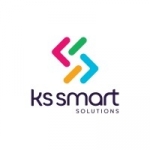 15/11
Zainab
HR at KS Smart Solutions Pvt. Ltd.
Views:85 Applications:12 Rec. Actions:Recruiter Actions:6
KS Smart Solutions - Executive - Social Media (1-2 yrs)
Job Description:

- Social Media Strategy : Develop and execute comprehensive social media strategies aligned with the brand's goal and identity.

- Content Creation : Create and curate engaging content for various social media platforms, including Facebook, Twitter, Instagram, LinkedIn, and more.

- Community Management : Foster a vibrant online community by responding to comments, messages, and inquiries promptly and professionally.

- Audience Engagement : Implement creative campaigns and tactics to increase audience engagement, including contests, giveaways, and user-generated content.

- Analytics and Reporting : Monitor social media performance using analytics tools and prepare regular reports to evaluate the effectiveness of campaigns and suggest improvements.

- Content Calendar : Maintain a content calendar to ensure consistent posting and content alignment with marketing initiatives and seasonal trends.

- Influencer Collaboration : Identify and collaborate with influencers and industry partners to expand brand reach and credibility.

- Social Media Trends : Stay up-to-date with industry trends, algorithm changes, and emerging platforms, providing recommendations for optimization.

- Brand Voice : Maintain a consistent brand voice and messaging across all social media channels.

Qualifications :

- Any Bachelor Degree.

- 1-2 years of experience in Social Media Management.

Technical Skills :

- Strong understanding of social media platforms, trends, and best practices.

- Proficiency in social media management tools and analytics platforms.

- Creative thinking and the ability to generate innovative content ideas.

- Knowledge of SEO and content marketing principles.

- Ability to work independently and collaboratively in a cross functional team environment.

- Familiarity with Social Media Management of Government Organizations is a plus.

Soft Skills :

- Excellent written and verbal communication skills

- Strong problem-solving, and analytical thinking abilities.

- Strong organizational and time-management skills.

- Eager to work in a multi-tasked and dynamic environment.

Perks and Benefits :

- You can define your own culture in this multi-cultural environment.

- Enjoy balanced work-life, thanks to flexible timing.

- Manifold learning due to diverse responsibilities.

- Hands on exciting technology/digital workshops.

- Get to work on impactful projects.
Add a note
Something suspicious?
Report this job posting.