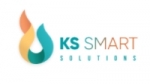 20/06
HR Dept
Head of HR at KS Smart Solutions
Views:40 Applications:6 Rec. Actions:Recruiter Actions:4
KS Smart Solutions - Associate - Business Development/RFP (0-2 yrs)
About Us :

The company was founded in 2016 with a focus on augmented reality and virtual reality technologies. We now work on future technology areas such as Machine Learning, Artificial Intelligence and Blockchain technologies. One of the few companies that works both in software and hardware technologies and sketch to scale projects in both private and public sectors. We are passionate about providing end-to-end quality solutions to push our clients beyond just satisfaction and aim to expand and grow across diverse dimensions of business.

Key Projects :

Aavin : We deployed an integrated Inventory Management System and Pos machines to keep track of stock and refill along with automating payments through digitalization. We built a comprehensive e-commerce application to increase sales and distribution drastically and Smart Vending Machines that work without an operator.

Metropolitan Transport Corporation : Implemented advanced surveillance solution including CCTVs in bus depots, alarms in buses which utilizes innovative technologies like Video Analytics, IoT, and AI to ensure the safety of women and children commuting in MTC buses. The buses are also geographically tracked and Integrated Command Control Centre was set up to render help in a quick response time.

Indian Air Force : Developed a fully-immersive VR simulation to enable pilots to experience in-flight training procedures and demonstrate their ability to work efficiently on missions under different simulated weather and terrain and emergency situations. The platform also comprises a Real-time progress tracking dashboard to monitor their performance.

Job Description :

- Understand and analyse data requirements for mid to large size government Expression of Interest (EoI- s) and Request for Proposals (RFP- s).

- Ensure that tender submissions are standardized in terms of format, font, logo, etc. and in line with customer's tender requirements.

- Conduct desk research to gather information, prepare and compile tender response documents.

- In-charge of archiving, maintaining, updating and routing documents to appropriate individuals for approval and tender submission.

- Coordinate within teams in order to forward change requests /other documentation changes for Expression of Interest (EoI- s) and Request for Proposals (RFP- s).

- Provide support to the administration team on finance processes on a need basis.

- Maintain confidentiality around sensitive information.

Qualifications :

- An undergraduate degree in Commerce or Finance.

- 0 to 2 years of experience.

Skills :

- Proficient in MS Suite (especially Word and Powerpoint) and email communications.

- Has working knowledge of G Suite

- Works well with hard deadlines and thrives in it.

- Good ability to work in a multi-task and collaborative environment.

- Written English and communication skills.

Nice to Have :

- Previous experience in responding to EoI and RFP is highly appreciated.

- Familiarity with bid processes and proposal submissions.

- Own vehicle with valid driver's licence.

Growth Curve :

Initially, you will be starting to take charge of a high volume of documents related to important tenders and bids and in no time, you will grow to be the face of the firm to find new targets and leads, to promote the business.

Perks and Bounties :

- You can define your own culture in this multi-cultural environment.

- Enjoy balanced work-life, thanks to flexible timing.

- Manifold learning due to diverse responsibilities

- Hands on exciting technology/digital workshops.

- Get to work on impactful projects.

More about us @ : https://kssmart.co/

Number of hires: 1

Submission Deadline : 31 March 2022

Salary: As per industry standards

Application process

Round 1 - Introduction round (Virtual).

Round 2 - Technical Interview

Round 3 - HR Round
Add a note
Something suspicious?
Report this job posting.