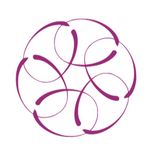 10/03
HR
Recruitment Team at Juno School of Business
Views:88 Applications:38 Rec. Actions:Recruiter Actions:29
Juno School - Community Manager (1-4 yrs)
Location : Gurugram, Sector 56

Work Timings : 10 am - 7 pm

About Company :

- Juno is an online school that teaches sales techniques, processes, and tools to working professionals in an experiential manner. Sales is one of the most important functions in any business. However, no (business) school or course teaches sales to students. Companies end up spending a lot of time and effort in training their employees; at the same time a large number of employees get stuck in their roles and are unable to grow further in the career because they lack basic skills that come with structured training programs.

Juno pedagogy lays emphasis on personal development and experiential learning techniques versus the traditional academic methodology. This is done through role plays, field assignments, projects / internships, shadowing (observing) experts, community feedback, etc. Juno brings industry practitioners to facilitate these sessions and train learners on the latest techniques being used in the industry. The course makes the learners more employable and significantly increases the likelihood of success in their career. We are funded by Info Edge (Naukri / IIMJobs).

About the founder :

- Tarun Matta (Founder) has extensive entrepreneurial experience in the employability, education, and recruitment space. Prior to this, he founded iimjobs.com - an exclusive recruitment platform for management professionals in India. iimjobs.com was acquired by Info Edge (Naukri.com) in May 2019.

Roles & Responsibilities :

- As a Community Manager at Juno School of Business, you will support your organization's online community by monitoring the engagement on various social media platforms. More specifically you will get to :

1. Engage :

- Identify popular themes and topics to create - channels/ groups and encourage users to join the relevant ones.

- Create and execute a content calendar with thought-provoking and conversational content to initiate discussions on the various - channels- till a point where users start participating actively.

- Manage various communities covering diverse topics and themes.

- Plan and execute events for the community.

- Direct users to useful features and resources on the platform as they come up in discussions.

- Promote and articulate the relevant product philosophy and features to encourage sign ups and upgrades.

- Work with Marketing and learning teams to conduct brand events for community members to encourage user activity.

- Social listening for gathering user sentiment and feedback around the product and brand.

2. Moderate :

- Moderate the community content to encourage productive and supportive conversations.

- Interact with users and understanding their challenges.

- Solve queries of community members and support.

- Enforce community policies and guidelines.

3. Manage conversation flows :

- Manage workflows for the different types of user questions support, learning, sales, etc.

- Train the key members of the team that would participate in the community to ensure consistency and positive outcomes for users and the brand.

Requirements :

- You are a people person and are able to empathize and build rapport with others easily.

- You are adept at managing social media.

- You have excellent written & verbal communication skills and can generate impactful content.

- You are organized and able to juggle multiple priorities and deliverables.
Add a note
Something suspicious?
Report this job posting.