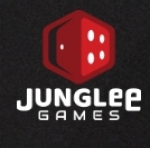 Junglee Games - Assistant Manager/Manager - App Store Optimization (2-6 yrs)
As our Assistant Manager/Manager - ASO you will manage App Store Optimization for the Junglee Games portfolio of games.

Responsibilities:

- Analyze performance of our games on the app stores platforms.

- Setup an ASO strategy to optimize and improve game page conversion rates.

- Work with external agencies and internal stakeholders to gain insights and identify areas for improvement.

- Provide guidelines and recommendations to game teams globally for how to maximize discoverability and conversion rates based on analytics.

- Follow the impact (downloads and revenue) of the optimizations implemented for our products.

- Develop and update the company's App Store Optimization strategy and guidelines.

- Develop an expertise regarding key App Store specificities and make sure these criteria are being efficiently implemented.

Qualifications :

- Excellent analytical skills.

- Min 2 years of Exp in ASO is a must.

- A good understanding of the mobile gaming market.

- Excellent written and verbal communication skills.

- Experience working in the mobile space.

- Experience with SEO appreciated.

- Experience of online gaming is desirable but not essential.

About Junglee Games :

- Junglee Games is a leader in the skill-gaming space, with over 25 million users. Founded in San Francisco in 2012, and funded by top-tier Silicon Valley VCs, Junglee Games is the fastest-growing skill-gaming company in the world. Some of our notable games are Junglee Rummy, Eatme.io, Junglee Teen Patti, and Howzat.

- With teams in 7 countries, Junglee is 250+ people strong and has close to doubled in revenues and headcount every year. With YOY growth of 80-100% and high protability, Junglee will see close to $600 million in gross transaction volumes in FY19-20 and scale to 50 million users.

- Our team has worked on international AAA titles like Transformers, Real Steel, Mech Conquest, and Dueling Blades. Our designers have worked on some of Hollywood's biggest hits, including the movie Avatar.

- Junglee is not just a gaming business - it is a blend of data science, innovation, cutting-edge technology and, most importantly, a values-driven culture that is creating the next set of conscious leaders.

- Our mission is to build entertainment for millions of people around the world and connect people through high-quality games with customer delight.

- Junglee Games is an equal opportunity employer. We celebrate diversity and are committed to creating an inclusive environment for all employees.
Add a note
Something suspicious?
Report this job posting.