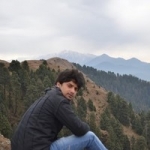 12/01
Deep Prakhar Singh
Assistant Manager - Recruitment at Innovaccer
Views:24 Applications:8 Rec. Actions:Recruiter Actions:0
Innovaccer - Senior Associate - Content Marketing (3-10 yrs)
Your Role

We are looking for a persistent and motivated individual who can put the stories of the world's fastest-growing healthcare data activation company in words. The candidate will be working as an architect of creative digital content for extensive marketing strategies with an acumen in research skills to build a knowledge base and enable enterprise decision making for multiple market segments. With a flair for writing and a solution-oriented approach, the candidate will be extensively working on transforming collective ideas into highly creative content.
A Day in the Life :
- Work as an architect of creative digital content for extensive marketing strategies.
- Exercise acumen in research skills to create a knowledge. base that comes in handy in enterprise decision making in the field of healthcare.
- Utilize a blend of strong soft and interpersonal skills to interact with industry experts and then transform collective ideas into highly creative content.
- Create content marketing campaigns to drive leads and subscribers.
- Use SEO best practices to generate traffic to our site.
- Work closely with Senior Business Executives and Engineering teams on current projects and coordinate documentation.
- Conduct secondary research and collate the information on the future prospect of diverse content strategies.
What You Need :
- Persistence and diligence to 'go the extra mile .
- Understanding of U.S. healthcare is an advantage.
- Should have at least 3 years of experience in B2B content writing.
- Flair for written and spoken English with an impeccable command of grammar.
- Should have prior experience in managing a content team.
- Should be able to understand different styles of understanding and should be well-versed with the style of content used in product launches and media communications.
- Proactive, decisive, independent thinker and should be good at industry research.
- Solution-oriented approach with proven ability producing technically accurate, high-quality results.
- The creativity that builds credibility with the audience
- Proven experience working under strict deadlines and the ability to work quickly and accurately in a fast-paced environment.
- Must have natural business acumen in order to qualify an opportunity.
- The ability to handle multiple projects concurrently and work in a fast-paced environment.
- Should be able to define buyer personas and create tailored content for individual personas.
- A self-starter capable of making sense in unstructured situations.
What We Offer :Industry Certifications:
We want you to be a subject matter expert in what you do. So, whether it's our product or our domain, we- ll help you dive in and get certified.
Quarterly Rewards and Recognition Programs:
We foster learning and encourage people to take risks. We recognize and reward your hard work.
Health Benefits:
We cover health insurance for you and your loved ones.
Sabbatical Policy:
We encourage people to take time off and rejuvenate, learn new skills, and pursue their interests so they can be inspired to generate new ideas with Innovaccer.
Pet-friendly office and open floor plan:
No boring cubicles.
Add a note
Something suspicious?
Report this job posting.