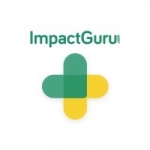 11/01
Kavya Guwalani
General Manager - Talent Acquisition at Impact Guru Technology Ventures Pvt Ltd
Views:33 Applications:10 Rec. Actions:Recruiter Actions:10
Impact Guru - Assistant Manager - Public Relations (5-10 yrs)
About Us :

- ImpactGuru.com, India's leading healthcare financing platform for patients raises money online for medical expenses via crowdfunding. It aggregates a large number of online payments to allow any individual requiring financial assistance to raise funds for medical expenses - be it cancer, transplant, accident, or any medical emergency.
I- mpactGuru.com has already helped mobilize Rs 1,500 cr / US$200mm via crowdfunding along with its partners.
- ImpactGuru.com recently announced a $2mm Series A round, led by Apollo Hospitals Group, Currae Healthtech Fund, RB Investments (Singapore based VC Fund), Shorooq Investments (Middle East based VC Fund), Venture Catalysts (India's #1 angel investor group) with participation from various other investors from USA, Southeast Asia, and the Middle East.
- ImpactGuru.com was recently awarded Best Technology Solution for Social Good by Economic Times Intelligent Health & Tech Awards, selected among top 5 early-stage startups in India by TiE, featured multiple times on CNBC Young Turks.
- ImpactGuru.com was ranked among the top 21 Startups Globally to Watch in the space in which it operates by CB Insights. Impact Guru's senior management is led by Harvard, Wharton, Parsons, IIT, and IIM alumni with the founders recently being profiled in Fortune 40 under 40. If you are interested in being a part of a dynamic startup working at the intersection of financial services and healthcare which is making significant positive social impact to society, then Impact Guru is the right place for you.
Website : https://www.impactguru.com/Team : https://www.impactguru.com/teamLocation : MumbaiTeam Size : 300 +Purpose of the role :
- To inform the public, prospective customers, investors, partners, employees, and other stakeholders, to maintain a positive or favorable view about the organization, its leadership, products, or political decisions & build the brand, spread the organization's message, and minimize the effect of negative publicity.
Roles & Responsibilities :
- Experience advising C-suite Leaders on varied areas concerning Media Visibility, Reputation Management of the Company.
- Ability to work well with minimal supervision and strong follow up skills
- Proven track record in securing media visibility for the company and C-suite Leaders
- Maintain strong media relations with print, radio, broadcast channels and online media
- Talent for idea generation, thoughtful brand communication, brand building, and image/buzz-building
- Ability to generate and analyze regular media trends and recommend strategies for improved exposure of Brand and C-suite leaders
- Crisis Communication - Develop scenario planning for potential issues.
Key interactions :
- Internal : ImpactGuru Co-Founders & their office, Chief Product Officer, product development team members, operations, business development, finance, HR, legal, et al.
- External : Hospitals & other medical providers (Executive Board, C-level executives & other representatives), Doctors, Campaigners & Donors (as & when circumstances warrant), ImpactGuru investors, Auditors
Professional Experiences :
- Minimum of 3 years experience in the role of in-house Public Relations at an organization in India and/or with a PR agency. (mandatory)
- Prior experience in a start-up environment is a definite plus.
- Experience in directly engaging with C-level executives of clients.
- Proven track record designing and executing successful public relations campaigns at both a local and national level.
- Strong relationships with both local and national business and industry media outlets
- Experience in acting as a company spokesperson; comfortable and skilled in both broadcast and print media interviews
- Exceptional writing and editing skills.
- Superior communications skills; written and spoken
Add a note
Something suspicious?
Report this job posting.