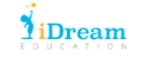 22/02
Kavyashree
HR Manager at iDream Education
Views:226 Applications:75 Rec. Actions:Recruiter Actions:0
iDream Education - Senior Manager - Growth (7-15 yrs)
Primary and Must have skills:

- Minimum of 7 years experience in product growth management, preferably in an Edtech product for K-12 segment

- Must have worked with marketing, sales, partnerships, channel sales and/or business development teams before

- Proficiency in Microsoft excel is a must

- Proven track record of delivering good growth results

- Proven skills and experience in delivering measurable business outcomes via short-term improvements

- Capable of visualizing and materializing both short term and long term strategies for Product-Led and revenue based Growth

Good to have skills (secondary):

- Experience leading teams

- Data-driven decision making and comfort with analytics

- Tremendous sense of ownership and entrepreneurial drive

- Bias for action and desire to push the boundaries to set audacious goals

- Great interpersonal skills. Ability to be a people person and lead the team

- Self-confidence to learn and do anything

Personality profile:

- Non Distracted & Focussed

- Analytical, Problem-solving and Calculative aptitude

- Humility to Learn, share & keep improving

- Professional, Organized & a Team Player

- Understands importance of excellent and proactive communication in all formats

About iDream Education

Our Roots and Vision

iDream Education exists to facilitate universal access to learning and growth. Our solutions are designed to break all the learning barriers and empower students to Learn Unlimited.

Our Solutions & Assets

- iPrep by iDream Education is a Learning Super App that runs both offline & online, is bilingual, and works on all major hardware devices and operating systems. iPrep delivers digital learning for 1st to 12th all subjects in English, Hindi, and other language mediums for universal reach and learning use as:

- iPrep Digital Class for Smart Classrooms

- iPrep Digital Library for TabLabs/ Chrome labs or Smart ICT Labs

- iPrep PAL for Personalized Adaptive Learning

- iPrep Tablets for individual learning devices with monitoring

- iPrep App for a one stop learning platform across Android, iOS and Web

- Through iPrep, iDream Education empowers students and teachers in schools, learning centers, and at homes to Learn Unlimited.

Our Key Differentiators

- iPrep works both offline and online and therefore serve all learning needs of students with reduced dependence on the internet

- It enables seamless learning on all devices - Mobile, Tablets, Chromebooks, and Smart Class

- iPrep is Bilingual and offers curriculum-aligned digital content in Hindi, English medium, and all major Indian languages for pan-country reach.

- iPrep also offers rich and comprehensive test preparation courses for all major competitive exams

- iDream Education was awarded as one of the top ten Startups in Education by the National Startup Awards 2020 and awarded by Google India in 2017.

Our Roadmap

We are working

- To add content & courses for all major Skills, Arts, Careers & Sports

- To reach 2 million plus learners in schools and homes by March 2023

- To be the platform of choice for all inclusive learning and growth in K 12

- Know more about iDream here: https://www.idreameducation.org/

Know more about iPrep here: http://www.iprep.in/

Our Core Values and Work Principles

At iDream Education, we are a purpose-driven startup, building a team aligned with our vision, culture, and values.

Our core work values & principles:

Oneness - We believe in the fundamental oneness of all existence, and all our work, solutions, designs, content, and business approach is based on this underlying principle of Oneness.

Equal Opportunities - We stand for equal growth opportunities for everyone in the company and in our user/partner/customer ecosystem.

Always Learning - Our culture is to always keep learning and improving with humility and self-confidence.

Exponential Growth & Evolution - We aspire for the company, our team members, and our users to grow exponentially in all dimensions and keep evolving every day.

Collective Responsibility - Our culture aspires to empower every team member to take ownership and responsibility for the collective vision and its manifestation.

Skills, Experience & Personality Fitment for this Profile

- Understand and contribute to the decision making about the biggest goals and strategic choices of the company

- Lead the marketing agendas across paid ads and marketing to the existing user base

- Build the growth team by attracting and mentoring the right talent

- Work with the CEO on business planning and reporting and investor relations

- Hands on experience of various marketing tools viz. Google Analytics, Adobe Analytics and Power BI to get the desired information from the pool of data

- Ability to collaborate and work effectively across cross-functional teams, both internal and external including sales, data analysts, partners, engineering, product management etc

- Personality Traits we respect - An undistracted mind, an aspiration for holistic growth, humility and self confidence to learn and do anything.

Role and Responsibilities of this Profile

- Build acquisition channels across paid and organic channels

- Business Expansion

- Driving ROI through transformed lead generation

- Earned and paid digital marketing channels and offline marketing

- Lead annual business planning & marketing calendar

Brand Management :

- Enable Fit for purpose Digital Infrastructure & Digital Acquisition Infrastructure (Communication, Targeting, Pixels/Tags, GA, Optimisation)

- Analyse financial performance and summarise key performance insights including customer insights, product-based learnings

- Analyse website traffic, conversion, and sales to achieve monthly target; track competitors to identify future sales opportunities to accelerate market share goals

- Identify gaps and opportunities for the Digital category across the region & create strong relationships with partners to define sales growth & marketing plan for the online store

- Build and execute GTM plan for upcoming launches and key beats.

- Work with site merchandising team to improve customer experience

- Some Important Aspects of this Profile you should know

- This role would involve a lot of self-driven sharp and focussed work with end-to-end responsibility of the products.

- We are in a fast growth phase and therefore the need of the hour is a hands-on and fast paced approach to work with best of skills/communication and discipline.

- This role requires very responsible and efficient communication in all formats, verbal, written, messaging, email and documentation.

- This role suits you best if you wish to do deep and focussed work in a product company and be a part of the initial core team that builds a globally scalable edtech platform.

We aspire to onboard a Senior Manager - Growth who wishes to spend at least 2-3 years in deep product building/scaling and gain unprecedented experience and growth while growing the products and iDream Education.
This job opening was posted long time back. It may not be active. Nor was it removed by the recruiter. Please use your discretion.
Add a note
Something suspicious?
Report this job posting.