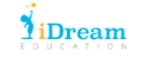 19/05
Kavyashree
HR Manager at iDream Education
Views:59 Applications:21 Rec. Actions:Recruiter Actions:0
iDream Education - Content Writer (2-3 yrs)
Primary and Must have skills :

- Creating original and creative content

- Content research and strategy

- Content team management

- Content quality checks

- Adaptability to different writing styles

- Good SEO Knowledge

- Knowing the brand voice

- Must have worked on Case studies, Story writing and Leadership articles communications. Preferably someone with good readership on personal writing (blogs, video related work, case studies, videos, texts)

Good to have skills (secondary) :

- Good grasping power

- Self-confidence to learn and do anything

- Willingness and passion to keep growing and learning

- Love for education and educational content

Personality profile :

- Non Distracted & Focused

- Analytical, Problem-solving and Calculative aptitude

- Humility to Learn, share & keep improving

- Professional, Organized & a Team Player

- Understands importance of excellent and proactive communication in all formats

About iDream Education :

- At iDream Education, we work with a vision to facilitate universal access to learning and growth. Our solutions are designed to break the learning barriers and empower students to Learn Unlimited. iPrep by iDream Education, is a Learning Platform that runs both offline & online, is bilingual, and works on all major hardware devices and operating systems. iPrep delivers curriculum aligned digital learning for classes 1st to 12th all subjects in English, Hindi and other language mediums for universal reach and learning use as:

- iPrep Digital Class for Smart Classrooms

- iPrep Digital Library for Tablets/Notebooks based Smart ICT Labs

- iPrep PAL for Personalized Adaptive Learning

- iPrep Tablets for Preloaded Learning Devices with Monitoring

- iPrep App for a one stop learning platform across Android, iOS and Web

- Through iPrep, iDream Education empowers teachers and students, both in schools and at homes to Learn Unlimited.

Skills, Experience & Personality Fitment for this Profile :

- Proven work experience as a Content Writer, Copywriter, or similar role

- An understanding of keywords and meta tags. Ability to write product titles, meta tag descriptions, alt tags for images, etc.

- Should be able to spearhead and manage content strategy for both small-scale and large-scale projects, harnessing strategy, digital and brand design, compelling content, and technology

- Ability to write in various formats and styles for multiple audiences

- Ability to work independently as an entrepreneur with little or no daily supervision

- Should be able to lead client engagements for briefs that focus on content. Collaborate with business leads to deliver outstanding messaging for campaigns, websites, print, reports and social media

- Ability to work on multiple projects with different objectives simultaneously

- Good time management skills, including prioritizing, scheduling, and adapting as necessary

- Proficiency with computers, especially writing programs, such as Google Docs and Microsoft Word, Excel, Outlook, and PowerPoint

Personality Traits we respect - An undistracted mind, an aspiration for holistic growth, humility and self confidence to learn and do anything.

Role and Responsibilities of this Profile :

- Develop, write, proofread, and copy edit content across a variety of digital channels and assist, as necessary, in the copyediting of other editorial and marketing collateral

- Follow a Social calendar, collaborating with the business team to ensure messaging and narrative are well established

- Provide content for various Social Media platforms, including websites, product notes, graphics, videos, blogs, including press releases, customer success stories, one-pagers, slide presentation copy, and more

- Design catchy taglines, luring blogs, and well-drafted articles

- Conduct simple keyword research and use SEO guidelines to increase web traffic

- Work with a cross-functional team of social media/PR experts, designers, photographers/videographers, and project managers in the strategic development of messages and deliverables

- Prioritize work and resources across engagements based on short- and long-term needs, establishing production schedules by collaborating with business and department heads, designers, and production departments

- Review and approve copy developed by the team

- Produce fresh, innovative work that translates complex ideas into compelling print materials including opinion pieces, articles for magazines, newsletters and reports for internal stakeholders

- Research industry-related topics (combining online sources, interviews, and professional studies) for the quarterly content calendar

- Write all blog articles, ebooks, white papers, success stories, press releases, speaking proposals, one-pagers, case studies, story writing and leadership articles / communications

- Build out strategic copy landing pages and website pages. Ensure all-around consistency (style, fonts, images, and tone)

- Coordinate with marketing and design teams to illustrate articles

- Update website content and copy as needed including building landing pages

Some Important Aspects of this Profile you should know :

- This role would involve a lot of self-driven sharp and focussed work with end-to-end responsibility of the products.

- We are in a fast growth phase and therefore the need of the hour is a hands-on and fast paced approach to work with best of skills/communication and discipline.

- This role requires very responsible and efficient communication in all formats, verbal, written, messaging, email and documentation.

- This role suits you best if you wish to do deep and focussed work in a product company and be a part of the initial core team that builds a globally scalable edtech platform.

We aspire to onboard Content Writer who wish to spend at least 2-3 years in deep product building/scaling and gain unprecedented experience and growth while growing the products and iDream Education.
Add a note
Something suspicious?
Report this job posting.