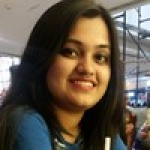 04/06
Rishika Agrawal
Senior HR Associate at Ideosphere Consulting.com
Views:35 Applications:19 Rec. Actions:Recruiter Actions:14
Ideosphere - Account Head - Content Management - B2B Domain (3-5 yrs)
Why Ideosphere :

Ideosphere is a boutique consultancy focused towards simplifying business complexities through compelling narratives. If you are looking at making an impact that is intrinsic and focused towards a deep-rooted understanding of the businesses and their challenges, we would urge you to get in touch with us.

What in Ideosphere :

An account management profile, that would include understanding the brief, outlining the content strategy, maintaining the intent and quality, and ensuring its delivery remains relevant and timely. Functionally, this is only possible by deriving the problem and solutioning with a set of content specialists, clients and partners in line with the brand's image and objectives.

Values Expected Within Ideosphere :
- Creativity towards the exhibition of work that addresses customer challenges and solutions
- Authenticity to accept mistakes and failures if any and an attitude to not make the same mistakes again based on feedback
- Respect people's opinions based on facts and validations, with limited biases. Listening to different points of view to make a fair judgement of the situation and requirement of the outcomes for the company
- Empathy to understand that culture of people stands foremost in decision making of any kind
Attitude : Listen :
Immersive approach towards research, keeping a close eye on relevant developments, having an opinion and a creative understanding to spin for the benefit of creating client stories
Learn:
Our content teams operate at the intersection of business depth, consumer insights and artisanal sentence construction. The ability to visualize and structure the insight/s to content manifestation to meet specific client objectives will be an added advantage
Leverage :
Adaptability of tonality and mediums with strong and focused organization skills are the most critical ingredients for the smooth functioning of content roll-out and development. We welcome people who are fastidious about grammar and proofreading, have good design principles, are punctual and believe in clear communication. Most importantly, you should have the patience to edit and re-edit to get the narrative right.
Job Responsibilities :
1. Bring subject matter expertise from a content perspective in the industry/portfolio handling
2. Contribute to strategic planning of the accounts and setting short-term targets for the content team
3. Ability to make decisions in terms of change in approach over the planning and management of accounts
4. Brainstorm with team members/partners/freelancers to deliver extended projects
5. Manage day to day tasks through content Gantt charts, to keep client deadlines on schedule
6. Ability to develop a content strategy that encompasses the goals of the company and aligns with Ideosphere's image
7. Ensuring all content are up to the tonality, quality, clarity and consistency
8. Ability to enhance the creativity and standards of content quality
Required Skills and Qualifications :
1. Having an opinion and being solution-oriented
2. Excellent verbal and written communication skills
3. Ability to multitask, prioritize, and manage time efficiently
4. Bachelor's or Master's degree in creative writing, journalism, English, or related field
5. Able to work in a fast-paced environment and meet deadlines
6. Maintain a positive attitude and be a problem-solver
Add a note
Something suspicious?
Report this job posting.