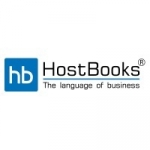 18/11
Preeti Bhatt
HR - Executive at HostBooks Ltd
Views:158 Applications:54 Rec. Actions:Recruiter Actions:47
HostBooks - Cluster/State Head - Channel Sales (3-10 yrs)
Job description :


Job Title : Cluster Head - Channel Sales
Salary : Best in the IndustryJob Location : Bangalore, Chennai, Ahmadabad, Kolkata, Chandigarh, Bihar, JharkhandJob Summary :
The Cluster Head is responsible for developing and executing a comprehensive channel sales strategy to achieve revenue targets and expand the company's market presence. This role involves managing relationships with channel partners, creating and implementing sales programs, and ensuring the overall success of the channel sales team.
Key Responsibilities:
- Channel Strategy Development : Develop and refine the company's channel sales strategy to align with overall business goals and objectives.
- Channel Partner Management : Identify, recruit, onboard, and manage relationships with channel partners, including distributors, resellers, VARs (Value-Added Resellers), and OEMs (Original Equipment Manufacturers).
- Revenue Generation : Drive revenue growth through the indirect sales channel by setting and achieving sales targets, monitoring performance, and implementing sales initiatives.
- Sales Programs : Design and implement sales programs, incentives, and promotions to motivate channel partners and ensure their engagement and loyalty.
- Training and Enablement : Provide training and resources to PBMs, and channel partners to help them effectively sell the company's products or services. Ensure partners have the necessary tools and knowledge.
- Market Analysis : Monitor market trends, competitor activities, and customer feedback to adapt the channel strategy and stay ahead of industry changes.
- Collaboration : Work closely with internal sales, marketing, and product teams to ensure seamless communication and alignment with the channel strategy.
- Forecasting and Reporting : Develop and maintain accurate sales forecasts and reports to track performance, identify opportunities, and mitigate challenges.
- Contract Negotiation : Negotiate and manage contracts, pricing, and terms with channel partners to ensure mutually beneficial agreements.
- Compliance and Governance : Ensure channel partners adhere to company policies, standards, and legal requirements.
Qualifications :
- Bachelor's degree in business, marketing, or a related field; MBA or equivalent is a plus.
- Proven experience in channel sales, partner management, or a related role, preferably in a leadership position.
- Strong understanding of sales and distribution channels, market dynamics, and industry trends.
- Excellent communication, negotiation, and interpersonal skills.
- Strategic thinking and the ability to develop and execute complex channel strategies.
- Results-driven with a track record of meeting or exceeding revenue targets.
- Ability to lead and motivate PAMs as well as channel sales teams.
- Proficiency in sales management software and CRM tools.
Additional Requirements :
- Travel may be required to meet with channel partners and attend industry events.
- Flexibility to adapt to changing market conditions and business priorities.
Add a note
Something suspicious?
Report this job posting.