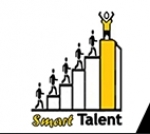 07/11
Venugopal KB
CEO at Smart Talent Consulting Services Pvt Ltd
Views:171 Applications:65 Rec. Actions:Recruiter Actions:0
Head - Sales - Retail Business (15-20 yrs)
Head - Retail Business (A reputed retail sales and service organisation HQ in South India)

The Client :

A reputed retail sales and service organisation HQ in South India

Purpose of the Role :

To contribute to the development, implementation, monitoring and review of a business strategy that maximises the retail net profit by driving sales and controlling costs at regional level; to build motivated and high performing teams through the effective leadership and line management to retail staff.

The Role :

- Work with the Managing Director and other Heads of Function to influence the creation and communication of company strategy, business priorities and targets for the Regional Teams and ensure there are systems in place to enable the shop managers to receive the information in a timely manner

- Generate ideas about future retail activities to ensure a cutting edge strategy; maintain up to date knowledge of the market place, competitors and trends

- Use open feedback mechanism from the operations team with other departments to ensure the integration of the retail strategy

- Influence and supports the annual budget process ensuring understanding and buy in from the operations team. Constantly reviews financial data and supports the Regional Managers in providing realistic input into the sales budgets

- Takes decisions on matters relating to the day to day retail operation within their defined work area including the strategic planning of resources

- Translate the strategic goals into retail operational plans to achieve the required targeted growth in sales and profit; identifies and optimizes promotional opportunities ensuring these are co -ordinated

- Ensure that the retail operation complies to all policies and procedures relating to Security, Health and Safety; influences any changes necessary to meet statutory requirements, ensuring minimum risk to staff members and the business

- Ensures all new shop proposals meet the required return on sales prior to submitting any recommendations to the Managing Director; all new shop locations must be visited to ensure they will trade effectively and meet the proposed budgets

- Spends time in shops with retail shop teams and customers to understand and identify business critical issues in order to ensure the alignment of tactics and strategies

- Take a lead role in building a strong sales management culture with the operations team; spend time coaching Regional Managers, identifying skills and opportunities for development; provide advice and guidance on shop manager issues when needed.

- Work with the HR Business Partner to ensure people management issues are satisfactorily resolved and relevant HR policies and procedures are adhered to. Chairs disciplinary, grievance, capability hearings and appeals as required.

- Proactively manages and reviews the performance and progress of Regional Managers and their

regions, sets objectives and targets; works with Regional Training Manager to develop individual training plans for the team

- Recruit, train and develop staff ensuring adherence to HR systems and procedures

- Maintain and constantly develops innovative and cost effective stock generation; monitors stock weekly to achieve bottom line sales budget against monthly targets

- Regularly produce and present a range of financial/non financial reports for the Managing Director and the Retail Board as required

The Person for the Role :

- Graduate / PG in Mgmt with about 15 to 20 years of experience with atleast last 5 years in managing P&L for a retail business.

- Extensive business experience including relevant multi site gained within the retail sector and experienced in managing relationships at a senior level and managing a diverse (in terms of skill base and experience) team of people.

- Must be able to demonstrate the ability to contribute and successfully deliver against a business strategy with a track record of increasing and sustaining sales growth and profitability

- Experience of site evaluation

- Proven ability to motivate, coach and develop people

Interested ? Do you think you have the right skills and experience required for the role ?

Kindly apply here and also reach out and we will review your profile and revert to you within 2 weeks of receiving your profile based on its relevance.
Add a note
Something suspicious?
Report this job posting.