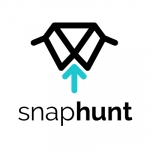 09/05
Rashmi
Business Support Manager at Snaphunt Pte. Ltd.
Views:2 Applications:3 Rec. Actions:Recruiter Actions:0
Graphic Designer - eCommerce (1-2 yrs)
- Opportunity within company with a solid track record of success

- Opportunity to make a positive impact

We are hiring for a company which is a strategic partner for global brands for growing them on e-commerce marketplaces and D2C brand stores across multiple categories.

The Job

Key responsibilities areas :

- Conceptualising and developing design concepts, graphics and layouts.

- Designing and producing collateral in accordance with brand guidelines.

- Liaising with suppliers and service providers to ensure proofs are of good quality and in line with production specifications.

- Working closely with multiple stakeholders to define and implement innovative solutions for the product direction, visuals and experience.

- Developing visualisation of screens within a prototype framework.

- Developing and maintaining documentation regarding style guidelines.

- Developing well thought-out user experience flows.

- Designing interfaces for iOS and Android applications.

- Designing interfaces for websites that provide the best possible user experience.

- Producing wireframes and mockups.

- Creating storyboards, user flows, process flows and site maps to effectively communicate interaction and design ideas.

- Conceptualising and executing creative print design ideas, including visuals for packaging and trade marketing.

- Working collaboratively with video producers and other key stakeholders to create high quality video content.

- Performing the full range of editing works from splicing, to sound balancing, to color correction and color grading.

- Organising and managing all audio and video assets to ensure a smooth workflow.

- Working closely with producers to manage all incoming media and outgoing deliverables.

- Incorporating and updating all required versions of visual effects shots into the current cuts of the VFX / live action sequences.

- Performing shot specific colour corrections to match editorial reference when required.

- Work in partnership with other members of the teas to ensure shots are delivered to the very highest standard while maintaining schedules.

- Creating sketches, artwork or illustrations in 2D.

- Designing models, backgrounds, sets, characters, objects and the animation environment.

- Designing and building 3D models based on specifications.

- Collaborating with other 3D modelers and artists to create 3D characters, environments etc.

- Painting surface textures on animated characters, environments, and props.

- Working creatively to produce original and aesthetically pleasing designs, visual effects and animations.

- Creating, planning, and scripting animated narrative sequences.

- Assisting with background design and production coordination.

- Editing animation and effects based on feedback.

- Creating and delivering motion graphics for various media.

- Working with art and creative teams to select audio, video, colors, animation, etc. for graphic design.

- Editing video footage and adding effects/elements to enhance motion graphics.

- Staying up to date on the latest graphic design techniques.

- Taking a "design brief" to understand requirements.

- Presenting ideas, concepts and design solutions to various stakeholders.

- Identifying design problems and devising elegant solutions.

Ideal Candidate

Key Competencies :

- You have at least 1 year experience, ideally within 2D Modeling, 3D Modeling, Animator, Graphic Design, Motion Graphics, Motion Graphics / Interactive Design, Packaging Design, Texturing, UI Design, Userflows / Storyboards / Sitemaps, UX Design, VFX, Video Editor, Web Design, Wireframing or Mobile App Design.

- You are a good multi-tasker who can work within tight deadlines.

- You possess excellent communication and interpersonal skills and can articulate your ideas to different stakeholders.

- You have strong writing skills and a keen eye to ensure that the content is free from errors and complies with editorial style and guidelines.

- You have good knowledge of Adobe Dreamweaver, Adobe Illustrator, Adobe Indesign, Adobe Lightroom, Adobe Photoshop, Adobe Premiere Pro, Apple Motion, Final Cut Pro and Maya.

- Experience within Consumer and Professional Services would be highly valuable.

-You pay strong attention to detail and deliver work that is of a high standard

-You are highly goal driven and work well in fast paced environments

-You are adaptable and thrive in changing environments
Add a note
Something suspicious?
Report this job posting.