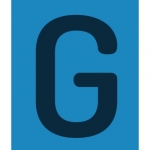 02/04
Damini Thakur
Recruitment Executive at Global Market Insights Research Pvt Ltd.
Views:492 Applications:93 Rec. Actions:Recruiter Actions:4
Global Market Insights - Intern - Market Research (0-1 yrs)
Job description for Research Intern Position:

- Conducting qualitative or quantitative surveys, which may involve field, interview or focus group assessments;

- Company profiling

- Writing and managing the distribution of surveys and questionnaires;

- Using statistical software to manage and organize information;

- Analyzing and interpreting data to identify patterns and solutions, including surveys and focus group transcripts;

- Writing detailed reports and presenting results;

- Collect, organize, and analyze detailed data using statistical tools and techniques;

- Using qualitative analysis tools such as Porters Five Forces model, PESTEL analysis and SWOT analysis to represent the market dynamics.

About Global Market Insights Research Pvt Ltd. :

- Global Market Insights Inc. is a global market research and management consulting company catering to leading corporations, non-profit organizations, universities and government institutions. Our main goal is to assist and partner organizations to make lasting strategic improvements and realize growth targets. Our industry research reports are designed to provide granular quantitative information, combined with key industry insights, aimed at assisting sustainable organizational development.

- We serve clients on every aspect of strategy, including product development, application modeling, exploring new markets and tapping into niche growth opportunities.

What we do :

- Global Market Insights publishes high quality, in-depth market research studies, to help clients obtain granular level clarity on current business trends and expected future developments. We are committed to our client's needs, providing custom solutions best fit for strategy development and implementation to extract tangible results.

- We believe that exceptional problems require exceptional people to solve, while exceptional people are invariably drawn towards solving exceptional problems. We have built our team around this belief, with industry analysts, consultants and domain experts, leveraging their global experience, helping us deliver excellence in all assignments we undertake.

Add a note
Something suspicious?
Report this job posting.