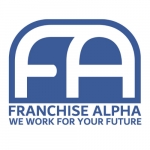 21/08
Franchise Alpha HR
HR at Franchise Alpha
Views:5 Applications:3 Rec. Actions:Recruiter Actions:0
Franchise Alpha - Lead Generation Specialist (1-2 yrs)
Position Overview :

- We are seeking an experienced and enthusiastic Lead Generation Specialist to join our team. The ideal candidate has a strong background in sales and marketing, especially in customer-facing roles. While prior experience as an independent contractor is beneficial, we also welcome individuals with a passion for marketing who are eager to learn. The Lead Generation Specialist will play a crucial role in driving business growth by identifying and connecting with potential clients through various lead generation techniques.

- Key Responsibilities :

- Utilize your experience in sales and marketing to develop and implement effective lead generation strategies.

- Demonstrate exceptional written and verbal communication skills to engage and connect with potential clients.

- Proactively solve challenges and obstacles that arise in the lead generation process, ensuring a seamless and efficient experience.

- Showcase commitment and dedication to the company's growth goals, displaying a sense of urgency and passion for generating business opportunities.

- Employ strong research skills to identify and qualify potential leads from multiple sources, including online platforms and social media.

- Embrace a diverse range of lead generation techniques, staying up-to-date with the latest industry trends to adapt and refine strategies accordingly.

- Exhibit a willingness to continuously learn and acquire new skills to thrive in the ever-changing digital landscape.

- Collaborate with cross-functional teams to develop content that effectively promotes the company's products and services.

- Enhance customer experience by applying your understanding of neuroscience principles, decision-making processes, and cognitive biases.

- Qualifications :

- Previous experience in sales and marketing roles, particularly those involving direct customer interaction, is highly preferred.

- Demonstrated excellence in written and spoken communication, enabling effective communication with potential clients and team members.

- Problem-solving skills that reflect a proactive and solution-oriented approach to overcoming challenges.

- Strong commitment and dedication to achieving business growth objectives.

- Ability to research and identify potential leads from various online sources and platforms.

- Openness to learning and adapting to new lead generation techniques, strategies, and tools.

- Understanding of neuroscience principles related to decision-making processes and cognitive biases is a plus.

- Benefits :

- Competitive compensation package

- Opportunities for training and professional development

- Collaborative and dynamic work environment

- Chance to contribute to the company's growth and success

- If you are a dedicated, results-driven individual with a passion for lead generation and a desire to excel in a fast-paced environment, we encourage you to apply for the Lead Generation Specialist position. Join our team and help us shape the future of our business through innovative lead generation strategies and a commitment to exceptional customer experiences.

Note : This job description is a general overview and not an exhaustive list of responsibilities. The role may evolve over time to meet the changing needs of the company.
Add a note
Something suspicious?
Report this job posting.