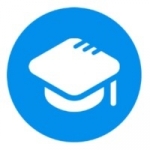 17/03
Nikhil Jain
Co-founder & COO at ForeignAdmits
Views:4 Applications:1 Rec. Actions:Recruiter Actions:0
ForeignAdmits - Counsellor/Associate - Education Loan Domain (2-3 yrs)
- We are looking for a results-driven Education Loan Counsellor/Associate who will be responsible for achieving specific targets related to student engagement, lead generation, and loan disbursement.

- The ideal candidate will have excellent communication skills, be comfortable engaging with students over the phone and email and have a strong drive to meet and exceed targets.

Responsibilities :

Lead Management :

- Contact a minimum of 60-70 students daily to generate leads and provide guidance on education loan options for studying abroad.

- Nurture leads through regular follow-ups and maintain a high standard of turnaround time to ensure timely conversions.

- Build and maintain relationships with students to generate referrals and strong word-of-mouth in their community.

- Utilize the firm's CRM platform to manage and track leads.

Loan Counselling and Guidance :

- Assist students in selecting the right loan product and loan provider based on their financial background, academic profile, and intended course of study.

- Understand universities, banks, and NBFCs, and advise students on the right strategies to select and finance the right program using our platform.

- Evaluate the financial needs of the students and suggest loan options that fit their requirements.

- Provide guidance to students on the eligibility criteria, loan application process, interest rates, repayment terms, and other related matters.

- Advise students on loan repayment strategies and financial planning for their study abroad journey.

Data Management and Reporting :

- Maintain and update the database of leads, loan providers, and loan products.

- Generate regular reports on lead management, loan disbursals, and other relevant metrics.

Job Requirements :

- Bachelor's degree in any field.

- At least 2-3 years of experience in the education loan industry or a related field.

- Proven track record of meeting or exceeding targets.

- Ability to contact a minimum of 60-70 students daily to generate leads and provide guidance.

- Excellent communication skills in English, both written and spoken.

- Strong interpersonal skills and ability to build rapport with students and loan providers.

- Knowledge of financial products and services, especially education loans, is a plus.

- Comfortable working in a fast-paced and dynamic environment.

- Strong organizational skills and attention to detail.

- Ability to work independently as well as part of a team.

- Proficient in using CRM software and data management tools.

Perks :

- 5 Days Work Week.

- Free in-Office Lunches.

- Sponsored Up-Skilling.

- Incentives for stellar performance.

- Get mentorship for the industry and role.

- We offer competitive compensation packages, including performance-based incentives, for the right candidate.
Add a note
Something suspicious?
Report this job posting.