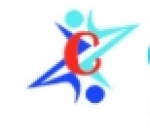 30/03
HR
Talent Acquisition Team at Careerz Inn
Views:980 Applications:101 Rec. Actions:Recruiter Actions:2
Floor Manager - Retail Sales (1-8 yrs)
We are hiring professionals for the subject role of Floor Manager/Department Manager for Latur,Goa,Pune and Aurangabad location for an International Apparel Brand. PFB the Job details:

Brief:

Budget - 4.5 LPA (Additionally, Good Incentives + PF + Medical Benefits + Annual Bonus)

Gender - Male / Female

Age Bar - upto 30 years

Qualification- Graduate

Location - Latur,Goa,Pune and Aurangabad

Experience - Min. Experience of 2 years in Team leading

Retail Department Duties and Responsibilities :

While a retail department manager's day-to-day duties and responsibilities are determined by where they work, there are many core tasks associated with the role. Based on our analysis of job listings, these include:

Manage and Supervise Retail Staff :

Retail department managers supervise and coordinate activities of staff. They interview job applications and also evaluate staff performance. In addition, they work with senior management to carry out hiring, firing, and retention efforts of employees. They plan, shift schedules, delegate responsibility, and keep their pulse on any disciplinary issues.

Merchandise Store Layout and Signage :

Since product display is essential for retail sales, retail department managers make sure that everything is properly placed within their department. When merchandise goes on sale, managers put up signs to allow customers to see which items are discounted. They often delegate this task to junior associates. Retail department managers also make sure that signage is taken down once it is no longer relevant.

Train New Employees :

Retail department managers are responsible for educating individual workers on their job responsibilities. They make sure employees are trained to stock merchandise, engage customers, process retail orders, and are aware of company policies. Retail department managers plan shift schedules and delegate responsibilities to staff in order to help relieve some of the intense pressures of their position.

Oversee Customer Service :

Retail managers are responsible for the majority of customer service activities that take place within their department. They keep a watchful eye on checkout lines to make sure they are not too congested and delegate employees as needed to make sure all customer services needs are attended to.

Inventory Control :

When stores receive new merchandise from vendors, retail department managers are responsible for checking items in for inventory. They log products, pricing, and invoices according to store operating procedures. Retail department managers help prevent theft by keeping products organized and accounted for.

Must Required :

Presentation : As the industry is into customer service, we are looking for incumbent with pleasing personality & a smile on face.

Communication : Good verbal & written communication both in "English & Hindi" is a Must.

Age Factor : Young blood with enthusiasm in nerves are welcome up-to 30 Years

Experience : Overall 2 years of experience in any established Retail format or Minimum 2 Years of experience in Leadership Role is mandatory to be eligible.

Industry : Managers from Apparels / Accessories / Sport-Wear Industry are eligible.

- candidates must apply with full confidence with their updated resume & casual pictures to be a part of fast fashion established retail brands globally

Contact Detail :

Contact Person : Ms.Jyotsana Dewhare(HR)
Contact No.6260151860/8827627252/0788-4091008
Watsapp No.6260151860

Add a note
Something suspicious?
Report this job posting.