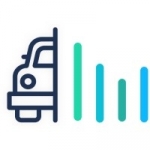 19/05
Vikas Kumar
Talent Acquisition at Fleetx Technology
Views:106 Applications:50 Rec. Actions:Recruiter Actions:10
Fleetx Technology - Area Sales Manager - Direct Sales Team (2-10 yrs)
Area Sales Manager : Direct Sales Team

About Fleetx :

Launched in July 2017, headquartered in Gurgaon, Haryana, India by IIT, NIT, and Purdue university graduates having 20+ years of technology, operations, and startup experience in companies like Google, Oracle, Accenture, Ixigo, truly madly, etc. Fleetx is an AI, IoT Powered Freight Management Solution. Winning many awards, and powering over 4000+ Enterprises and Transporters (Top Clients Ultratech, Synergy Steel, JSPL, Grasim, Maersk, JK Cement, DTDC, Rashmi Group.), Fleetx is one of the fastest-growing organizations in the world headquartered in Gurgaon.

Website: http://www.fleetx.io Key Responsibility Areas :

- Develop new accounts to meet sales targets through effective technical sales presentations and utilization of support services.

- To source and secure new business to ensure optimal growth for the company products, in accordance with new business targets .

- To provide effective, efficient, professional service and advice to ensure client satisfaction of the highest level.

- This through effective and efficient management of individual portfolio and database of prospects, current clients and past clients upto 90 -120 days.

- Remain informed and up to date with regards to Industry related news, competitor activity, product knowledge and continuously strive to develop their own skills and knowledge in order to perform optimally.

- Contribute to Annual Sales & Marketing plan, contribute to key target customer / group in assigned area / location.

- Works with Accounts Receivable to collect on accounts and to define credit terms that will most likely achieve payment and retain the customer

- Attend and participate in workshops and training programmes as and when offered.

- Ensure the assigned target for your assigned area is met.

- Need to maintain a healthy pipeline to meet the given Targets.

Fitment Qualifiers :

- Minimum 2+ years in sales of Logistics software / Insurance/Commercial Vehicles/ Tyres etc; any sales to commercial fleet owners will be an add on.

- Excellent liaising with potential customers.

- Demonstrated ability to plan, organize, and execute new business Development initiatives to leverage business performance.

- A strong-willed and inspiring individual who can drive and execute operational and tactical goals with excellence

- Must have good experience in Product Demonstration ( SaaS industry) will be an additional advantage. .

- Excellent verbal and written communication skills

Fleetx Product USP :

- Mobility & Security Solution

- Fleet Performance Visibility & Enhancement - As per Trips, Vehicles, Clients, etc.

- Fuel Monitoring & Management Database.

- Servicing & Maintenance Solutions - Reminders, Records, Analytics etc.

- Alarm & Alert Solution

- Vehicle Safety & Security Solutions - Door Sensor, E-sealing (in which Radio Frequency Device is in sided).

- E-Lock facility .

- Real Time Tracking & Reports.

- Cold Chain Management (which maintain quality via a desired low-temperature range)

- Construction vehicle based solution; Electric vehicle based solution; Vendor Management Solution

Fleetx Products beneficial for End Users (Client ) :

- Fuel & Theft Solution

- Mobility Solution

- Fleet Performance Enhancement Solution

- Driver Behavior & Analysis + EPOD

- Finance & Service / Tyre Maintenance

- E-sealing and Job / Dispatch Risk Score Detection

- AIS140 Certification

- Sim or App-Based Tracking

- Smart Lock

- Temperature solution - . & other value added benefits to clients.

Benefits in joining Team Fleetx :

- Working with a Great Place To Work Certified Sep 21-22 ( Dream Employer as desired by Employees )

- Best in industry compensation which includes Bonus - PLI Performance based and Annual Performance.

- Medi Claim and accidental cover for the employee and immediate family.

- Monthly/ Quarterly/ Annually employee Rewards and Recognition / Promotion ( Annually on Performance )

- Working with Industry leader in AI / SaaS product in Fleet Analytics & Management.

- Working with Industry Best talent in Leadership Role.

- Annual Leaves, RH Leaves, Calendar Holidays, Compassionate & Engagement Leaves - Paternity, etc. All Statutory leaves to name a few.
Add a note
Something suspicious?
Report this job posting.