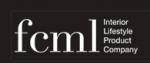 13/09
Kapil Goswami
HR Manager at FCML India
Views:22 Applications:13 Rec. Actions:Recruiter Actions:0
FCML - Executive - Marketing (2-5 yrs)
We are seeking a dynamic and motivated individual to join our team as a Presale Lead Generation and Social Media Coordinator. This role will be responsible for proactively reaching out to potential clients, managing social media platforms, and assisting in lead management and data research. The ideal candidate should possess excellent communication skills, a proactive approach to learning, and the ability to work independently.


Responsibilities:

1. Presale Lead Generation :

i)Initiate outbound calls, chats, and follow-ups to engage potential clients gathered from social media, websites, and other sources.

ii)Identify and understand customer needs, introducing our products/services, and nurturing leads through the initial stages of the sales funnel.

iii)Maintain accurate and up-to-date records of lead interactions and progress in the designated lead management systems.


2. Social Media Management :

i) Coordinate and manage our social media presence on platforms such as Instagram, Facebook, Twitter, etc.

ii) Schedule and post engaging content, stories, and updates while adhering to the content calendar.

iii) Interact with followers, respond to comments/messages, and engage in meaningful conversations to drive community engagement.

iv) Monitor social media trends and recommend strategies for improved engagement and growth.

3. Communication and Follow-up:

i) Communicate effectively with potential prospects through various channels including phone calls, emails, chats, and social media messages.

ii) Provide timely follow-ups to nurture relationships and answer any inquiries from leads to move them further along the sales process.

4. Self-Motivation and Learning:

i)Demonstrate a self-motivated and proactive approach to learning about our products, industry trends, and sales techniques.

ii)Stay updated with the latest developments in lead generation strategies, social media management, and customer engagement.

Qualifications:

i) Excellent verbal and written communication skills.

ii) Self-motivated and driven to achieve targets and objectives.

iii) Ability to work independently and manage time effectively.

iv) Proficiency in using social media platforms for business purposes.

v) Strong organizational skills and attention to detail.

vi) Basic knowledge of data mining and research techniques.

Prior experience in sales, lead generation, or customer service is a plus.

vii)Familiarity with lead management software and CRM tools is a bonus.
Add a note
Something suspicious?
Report this job posting.