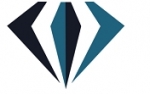 25/09
Krishna Sapariya
Human Resource Manager at Expertrons
Views:157 Applications:51 Rec. Actions:Recruiter Actions:1
Expertrons - Senior Product Manager (3-10 yrs)
Expertrons is an initiative by experienced professionals turned entrepreneurs (IITB alum) having built a few of India's largest companies across multiple domains. This will be an opportunity to directly work with the founders.

What we are looking for: An entrepreneurial, thoughtful and positive mindset/approach to solving large problems, capable of adapting to changing market conditions, willing to join a growing startup, a rational and no-nonsense approach and practical thought process.

Website https://expertrons.com/

APP Link bit.ly/expertrons

Product Demo Video https://bit.ly/dmoex

Expertrons is World's first AI video bot-assisted platform to help professionals with their interview preparation & getting hired through referrals. Experts get a lifetime earning opportunity via one-on-one paid consultations.

Objectives and Responsibilities of Senior Product Manager:

1. Product Line Lifecycle : The Senior Product Manager is responsible for managing the product line life cycle all the way from the strategic planning to tactical initiatives. The Senior Product Manager specifies the market requirements in relation to the business's product. That is both for existent and future products based on market research realized through interactions with the consumers and prospective consumers.

2. Product/Market Analysis : The Senior Product Manager regularly performs competitive, pricing, profitability analyses, which are used to recommend strategies that will improve the business's product's market position, enable cost reduction, and improve quality over product competition. This research enables the product line departments to manage their individual product lines based on accurate and factual information leading to better execution of their duties/functions.

3. Product Strategy : The Senior Product Manager is tasked with the setting up of a product's strategy. At this capacity, he is also expected, through relationships established with other departments, to influence acceptance and adoption of that strategy. These strategies, however, have to be forwarded to the Head of Product Management and Director of Product Management for approval. In addition, at this capacity, the Senior Product Manager is expected to ensure that the overall business strategies and goals stay in line with the strategies developed.

4. Product Evangelism : The Senior Product Manager also plays the role of product promotion. The Senior Product Manager evangelizes the product's strong points, in conjunction with the sales department, to the consumers during their interactions; promoting the product's core functionalities, values, and benefits.

As such, the Senior Product Manager develops and promotes the implementation of a company-wide market plan for the business's product; again partnering up with all departments for the execution of this plan.

Required Qualifications of Senior Product Manager :

1. Education: For this role a candidate needs to have a degree in Business Administration, Marketing, Computer Science, or Engineering; preferably masters degrees in the same, or the equivalent in experience. Tier I / II College Preferred.

2. Experience: The candidate must have experience of 3-5 years in product management. Additionally, the candidate must have had experience and a proven track record in successfully working with SaaS-products and applications in Edtech Experience.

Industry Type: Education, Teaching, Training

Other Rewards :

1. Entrepreneurial Exposure

2. Letter of Recommendation

3. Become a part of an elite group of innovators

4. ESOP opportunity based on Interview interaction

5. Grow X to 10X in 3 Yrs

The idea is not to live forever, but to create something that will! Be a part of our growing team. So, if you have any expertise, skills, quirks that you think you can add to Expertrons then apply with us here!!!
Add a note
Something suspicious?
Report this job posting.