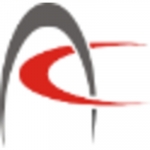 07/02
Minakshi Goswami
Senior Executive (Recruitment) at Ace Consultants
Views:67 Applications:26 Rec. Actions:Recruiter Actions:3
Executive - Sales - FMCG (2-6 yrs)
He/she heads and coaches the distributor Sales Team in the territory. It is his/her obligation to form an efficient and effective team that is perfectly cooperating with all internal and external partners.

Successful performance requires :

- strong communication and negotiation skills

- sound forward thinking and planning skills

- analytical skills to handle complex situations,

- taking the full responsibility for decisions and repercussions and

- clear commitment and vision to steer the distribution team

Detailed Responsibilities (non-conclusive) :

Business Objectives :

1. To achieve volume and value objectives of the assigned territory within budget, time and policy parameters through efficient control of the network under charge

2. Executing the agreed strategic alliances with key outlets

- Timely implementation and follow-ups for monthly activity/ promotions specific to outlet and chain

- Liasoning with merchandising team for branding activities at stores

3. Operating all Schemes & Promotional Activities (Marketing & Sales) as per prior approvals and discussed during the monthly review meetings

4. Responsible for Controlling Dominant shelf space

5. Managing health of distributor channel on a monthly basis

6. Assisting the Area Sales Manager at Sales forecasting Brand and SKU wise while looking at the Market Potential.

7. Training & Development of distributor sales team, providing timely feedback in the market & through monthly review and meetings.

Financial Responsibilities

1. Documentation of outlet expenses (damages, trade schemes, promotional expenses, visibility expenses) on a monthly basis for audit purposes

2. Settling distributor and outlet claims (within stipulated time frame)

3. Submitting NOCs (No Objection certificate)

- from distributors on a quarterly basis

- from Traditional Trade stores on an annual basis

4. Efficiency tracking of all the investments and promotions in all the outlets.

Distributor Responsibilities :

1. Ensure all planned distributors in the zone are appointed in time and are operational through proper coordination

2. Evaluate the performance of the distributors

3. Responsible for destroying damaged/ expired goods in physical presence at distributor premises with prior approval

- Managing health of distributor channel on a monthly basis:

- Speed of claim settlement

- Monitoring damages as a percentage of sales

- Maintaining sales and stock register

- Generating primary orders to maintain adequate stock levels at any given point

- Generating weekly indent to maintain healthy sales skew for the month

- Maintaining distributor MIS according to company norms

4. Ensure optimal distribution cost by reviewing Routing & Scheduling on a quarterly basis.

5. Monitoring inventory control, thereby ensuring ready availability of the stock as per the market demand and implement effective logistic strategies.

6. Appointment of DSR, Sales Force by identifying gap and for optimizing width & depth of Distribution

Outlet Responsibilities :

1. Ensure gold standard merchandising (display/ visibility) by executing set planogram.

2. Maintain a database of all Traditional Trade outlets (administrative, commercial, business details)

3. Plan a regular (monthly) journey plan for regional Traditional Trade personnel with ASM

4. Maintain company assets in Traditional Trade outlets.

5. Ensuring timely Implementation of Visibility, Promotional Schemes, and Display of POP material, Banner, Billboard Etc.

6. Plan and implement promotional campaigns suiting the customer segments in the local market. Responsible for utilization of promotional budgets for the territory

Competition Tracking Responsibilities :

1. Reviewing and interpreting the competition after in-depth analysis of market information to fine-tune the marketing strategies

2. Ensure proper and immediate feedback for appropriate and timely action

Reporting Responsibilities :

1. Meet all reporting schedules to ensure accuracy of information.

2. Monitor results on weekly / monthly basis to determine deviations from plans and take necessary corrective actions

3. Administrative reporting to the Area Sales Manager of area concerned.

4. Keep track of Secondary Sales, and regularly conduct reviews with extended sales team.

5. Responsible for MIS reporting with online IT enabled system.
Add a note
Something suspicious?
Report this job posting.