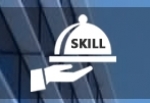 12/10
Preity Goyyal
Founder at Serving Skill
Views:58 Applications:63 Rec. Actions:Recruiter Actions:5
Executive - Inside Sales - Cyber Security Solutions (4-5 yrs)
Mandatory Skills:


Inside Sales, Cyber Security, Sales, Upselling, Cloud Technology, Cold Calling, Lead Generation, Rfp, Crm
Additional Skills :
Result Driven Target Driven Good Communication Software Sales

Job Description:

Summary:Domain:
Cyber Security Solutions. However experience in any Software Sales domain is fine for this position.
- Inside sales Representative is responsible for generating leads, advancing the sales process, helping close business, and achieving/ assisting in the achievement of opportunity-based Sales quotas. The Inside Sales representative will conduct research to identify leads and reach business targets through telephone, email, webinar etc. The Individual will also actively participate in the planning and execution of company marketing activities, providing vital based on his/her interaction with prospects and OEM's.
Job Duties:
- Cold call prospects that are generated by external source of lead.
- Develop sales opportunities by researching and identifying potential accounts.
- Identify decision makers with target leads to begin the sale process.
- Penetrate all targeted accounts and radiate sales from within client base.
- Collaborate with appropriate team members to determine necessary strategic sale approaches.
- Create and deliver qualified opportunities to team members
- Maintain & expand the company database of prospects.
- Ensure follow-up by passing leads to appropriate team members with to call to action, dates, complete profile information, sources etc.
- Set up and deliver sales presentation, product/ service demonstrations and other sales actions.
- Assist in creating Commercial proposals or RFP to potential customers.
- Support marketing efforts such as Webinars, events, Digital marketing, etc., as necessary.
- Make out-bound follow up calls to existing customers via email & telephone, cross sell & upsell.
- Handle inbound, unsolicited prospect calls and convert into opportunity/ sales.
- Overcome Objections of prospects customers.
- Emphasize product /services features and benefits, quote prices, discuss credit terms and prepare sales order form/ or reports.
- Enter new customer data and update changes in existing accounts in the Corporate data base in CRM.
- Attend periodic sales training wherever applicable.
- Appropriately communicate brand identity & corporate position.
Additional Information:

Job requirements:

1. Minimum Graduate and knowledge of IT Infrastructure/ IT security softwares
2. Strong selling skills
3. Certification in cloud technology/ Cyber Security will be an added advantage
4. Experience in Inside sales for minimum 3-4 years and in Software field of 1-2 years.
5. Result oriented, target driven and able to think out of box.
6. Ability to understand the business dynamics and think of new ways for selling the company product & services.
7. Good communication skills and proficiency in writing skills.
8. Salary Negotiable, as per industry standards.
Fixed CTC + Healthy variable pay (Commissions)
Required Qualification:
- Graduation - Any Graduate
- In Other - Not Required Per/CGPA

Job Insights:
- This is an Immediate Requirement.
- The candidate must be passionate to work in a Start-up and own responsibilities of growing the company.
Office Location is Gurugram.
Candidate must be located in Delhi / NCR region only (Or willing to relocate).
Recruitment Stages: 1) CV Screening 2) Screening call with Founder 3) Face-2-Face Interview
Add a note
Something suspicious?
Report this job posting.