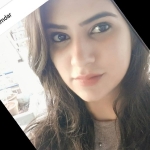 07/02
Kinza Fathima
HR at Envisionard Software Services
Views:75 Applications:17 Rec. Actions:Recruiter Actions:14
Envisionard - Manager - Sales/Business Development & Client Servicing (4-5 yrs)
Seniority level : Entry level

Employment type : Full-time

Job function : Sales Business Development and Client Servicing

Industries : Food & Beverages

Want to know us? We define ourselves as someone who ease the eating activity with convenience at your finger tip. We are passionate value creating team of driven people who are the herald of a monumental change in the society. Aspiring to change the way other humans in the society benefits from your eating activity, we have devised a way to help to nurture the community and society around while you enjoy your delightful services. With the inspiration driving us to make a change, a meaningful change connecting business to social upliftment, we move forward.

Amealio, will uncover the much-needed hidden alive humanity and social inclusion in the economy/money centric world. We aspire and know that everybody needs help. And we aspire to do so, while serving the end customer, for their convenience, saving time, and help in organizing life and causing less frustrations and stress. Serving the customer experience, keeping in mind the business interests of the eco- system. We believe in larger than life purpose of business and continuously aim to provide exponential value to the user.

Amealio is built with a goal to provide delight, utility and time value to the user,thereby allowing places to eat to provide superior quality experience and generate value out of such for themselves. Our mission is to provide innovative services integrated and supported by emerging technology for human life for eating activity.

The users of today demand more utility from the application than performing singular individual tasks, that gave rise to Amealio. We bring innovative value which would be a game changer for the industry and aim to change how a person eats. The process, convenience, availability, accessibility, communication and the benefit of it to the user primarily, and create value, as well to the society, at large. As an work partner of Amealio, you will help us build this vision.

Sales Managers play a key role in delivering this value by onboarding, managing relationships and serving clients/restaurant partners and by taking initiatives to improve their business performance and coming up ways to improve their profitability and business. Our sales team works simultaneously on multiple fronts - user onboarding, retention along with restaurateur experience with us and real time payment settlements.

Working with Amealio, would provide you with a fulfillment and inner satisfaction. And your work in a culture and team of people who take pride in their company and their ability to change the lives of millions of people daily in various ways. Our passion to drive a larger change for all stake holders in the social eco-system makes our daily tasks with a high level of honesty, drive, ownership, responsibility and judgment on a foundation of constant and real time feedback and each of us are driven by it, always. What we look for in a work partner is willingness to accept every day challenges to be a better thinker, stay grounded, learn and solve problems seated in Amealio's principles for enhancing and benefitting the society and self. We assure and promise you, in addition to the earning and learning, you will also have an infinite amount of satisfaction and fulfillment that your work is affecting a larger scape of humanity.

If you have the passion, drive, and immense interest, and you see yourself with our vision, or willing to share and work together, go ahead and send in your application, right away.

Requirements :

Here's what we are looking for :

- People who come with 4 - 5 years of work experience in food and beverages industry in front end sales

- Relevant experience in B2B sales will be great

- Someone who comes with a strong sense of initiative and personal leadership demonstrating the ability to function independently, and comfortable working in large multi-cultural teams

- Comfortable with ambiguity and unpredictable work hours Atleast a graduate, MBA is beneficial.

Here's what we are looking for (Soft Skills) :

- A person who is articulate, street smart, friendly, organized, detail-oriented, tech savvy, presentable and has the ability to multi-task, and think on the feet.

Bonus Points :

Someone who understands our audience/restaurants and knows how to listen Business oriented and mutual value creation Extra points if you are already an Amealio user.
Your typical day with Amealio will look like :

- A field-intensive role where you help restaurants market, engage and connect with their audience better by selling our products.

- Effectively search prospective clients and convert sales leads, which could range from takeaway joints, restaurants, chains to 5 Star properties.


- Manage end-to-end client relationship including pitching, negotiation, contracting, billing/ invoicing, and payment collection, result tracking, relationship, and troubleshooting.
This job opening was posted long time back. It may not be active. Nor was it removed by the recruiter. Please use your discretion.
Add a note
Something suspicious?
Report this job posting.