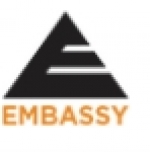 12/10
Embassy
Talent Acquisition Specialist at Embassy Group
Views:358 Applications:118 Rec. Actions:Recruiter Actions:0
Embassy Group - Senior Manager - Sales - Luxury Segment (7-15 yrs)
Job Purpose: The position will be responsible for achieving the assigned annual sales targets for projects in the segment. The individual will work actively on assigned leads, converting these into sales to achieve targets. The position will maintain relationships with the customer, get referral leads and get them on-boarded onto the Loyalty program taking full ownership for on-going engagement with assigned Priority relationships. The individual will also be responsible for UHNI lead generation, channel partner on boarding as well as culturing of qualified leads as well as initiating marketing initiatives and alliances.

Key Responsibilities:

- Assist in preparing the annual sales plan for projects and help achieve the same.

- Conduct research on leads through internet and other sources to get a good understanding of the customer and generate the customer profile.

- For all assigned leads, be the point of contact, establish contact and coordinate their site visit.

- Work out strategies to effectively engage with the client, make an impactful pitch and establish a connect with the home buyer.

- Conduct the site visit and explain the project details and specifications. Actively communicate the features of the relevant property and highlight the benefits to the lead.

- Follow up post site visit in a systematic manner with relevant information to strengthen the relationship.

- Manage the relationship till sale materializes or it reaches a logical conclusion.

- Seek guidance and support from the reporting manager to close the sale. Operate within the price bands approved for the different properties.

- For all sales closed ensure process for coordination with internal teams and collection of the booking amount / deposit. Ensure smooth transition for on-going client servicing the CRM team.

- Work closely with other internal teams to ensure a unified approach to sales and delivery.

- Maintain relationship with customer till registration and unit is handed over to the customer. Thereafter, ensure on-boarding on the loyalty program.

- Work on generating possible referrals from assigned Priority relationships and other sources.

- Contribute to new product ideas and marketing based on learnings and insights acquired in dealing with customer.

- Stay updated on product / project status and knowledge. Track and monitor the competition and market trends. Work continuously to improve knowledge and understanding of the field. Share knowledge and information with the team.

- Ensure timely updates on sales pipeline on the system. Submit any other reports and updates as required by the reporting manager

- Focus on enhancing own sales effectiveness and self improvement goals. Identify specific goals and action plans to achieve focused growth and development.

- Any other tasks as may be assigned by the reporting manager.

- Generate reports on a weekly, monthly, quarterly and annual basis on leads, sales, conversions and other activities.

Qualifications and Work Experience:

8+ yrs of Experience with demonstrated experience and track record with selling and delivering sales outcomes( Luxury Segment)..
Add a note
Something suspicious?
Report this job posting.