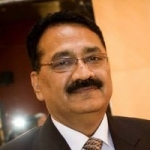 04/08
Pradeep Sharma
Founder/CEO at PKS & Associates
Views:2 Applications:7 Rec. Actions:Recruiter Actions:0
eCommerce Manager - Bakery Business (2-4 yrs)
Ecommerce Manager ( Bakery Chain ) @ Mumbai, India

Our client is a well known Bakery Chain and they would like to fill-up following position asap.

Position : Ecommerce Manager ( Bakery Chain )

Location : Mumbai

Education : Any UG/ PG/ MBA

Experience : 2+ years

Compensation : Commensurate with education and experience

Role Responsibilities and Desired Profile :

1. Candidate will Create/Onboard, Manage & Maintain All Software's that are used in the company efficiently and ensure that they liason with internal and external stakeholders to receive and share necessary information to ensure that all orders via the e commerce channels are successfully fulfilled- accurately and on time. Number of people to be managed is 2 and position reports to Sr Manager

2. Key Accountabilities :

- Manage and fulfill orders that come through all e-commerce channels (shopify, Flipkart, Big Bazaar, InstaMart, Food Hall & Amazon).

- Track & review sales data and stock levels in order to inform planning and execution.

- Analyze internal data and web analytics to inform planning and execution

- Oversee and plan for returns management effectively on all channels.

- Manage warehouse inventory and keep records of the inventory to ensure smooth ecommerce operations.

- To ensure balanced division of labor between the two associates in order to fulfill daily shopify orders and timely delivery of goods to the other ecommerce channels every week or two as per contract.

- Report to the senior manager on a weekly basis with respect to data updates from the team as well as issues that need to be addressed.

- Effectively collaborate with colleagues in the organization.

- Proactively asks for, incorporates/manages feedback.

- Operates in a way that is aligned to the vision culture and core values of the company.

- Ensures their team operates in a way that is aligned to the vision, culture and core values of the company.

- Conducts bi-annual development conversations for the team.

- Conducts appraisal conversations for the team when required and creates a road map for growth for them.

- Creates and presents weekly reports on ecommerce logistics and delivery to senior management.

- Create maintain and execute SOPs related to ecommerce logistics and delivery.


Posist : Maintain & update all masters, create code for all new items, Publish menu for all outlets, maintain integration of e-commerce channels.
Third Party Aggregators : Aggregator Dashboard Handling, Daily Hygiene Check, Coordination with aggregator POCs, Maintenance of company pages on all Third Party Applications, Coordination with Outlets team on Third Party Aggregator Menus, prices, images, offers, etc., Training the internal teams on all new softwares, Support internal Teams on reports generated via all softwares.
Barometer : Update Food Masters, Generate Target Stocking Sheet, Map New Codes, Incorrect Codes to Existing Recipe Codes in BRM and Posist, Training staff on how to effectively use the above softwares.
- Researching and onboarding new vendors in case of any technological requirement.
- Building and maintaining strong relationships with external and internal stakeholders in order to invest them in the effective usage of the above softwares.
- Effectively receiving feedback from stakeholders and incorporating it as well as proactively sharing feedback with stakeholders when required.
- Operating in a way that is aligned to the culture, vision and values of the company.
- Ensuring that entry, exists and leaves of people do not affect the functioning of the above softwares.
3. Job Requirements :
- Basic understanding of Data Analytics
- Team Oriented
- MS Office ( Word, Excel, Power Point ). Any advanced courses in the same is a Plus
- Results Oriented
- Planning & Management
- Multi tasking
4. Education & Experience :
- Minimum Graduate Degree, Post Graduate preferred
- Minimum of 2 years of experience in the F&B sector
- Prior experience in Handling Backend/Software management /Dashboard
- Handling for a food business.
- Experience with a Bakery or Patisserie is a plus.
Pradeep K. Sharma
Founder CEO - PKS & Associates
Gurgaon, INDIA
Executive Search Services Across India
Add a note
Something suspicious?
Report this job posting.