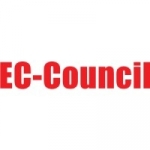 05/08
Nisha Rawat
Assistant Manager Talent Acquisition at EC Council
Views:160 Applications:44 Rec. Actions:Recruiter Actions:4
EC-Council - Director - Marketing (10-20 yrs)
About EC-Council :

EC-Council is the world's largest cybersecurity technical certification body. EC- Council operates in 145 countries globally and is the owner and developer of various world-famous cybersecurity programs. EC-Council is proud to have trained and certified over 220,000 information security professionals globally who have influenced the cybersecurity mindset of countless organizations worldwide.

www.eccouncil.org

About the Role :

- The Director of Marketing will oversee the creation of engaging promotional campaigns for our cyber security programs. The goal is to promote our products to the target audience and inspire an increase in sales revenue.

- They are responsible for the total digital image that EC-Council presents to the outside world & develop, implement and manage branding and marketing campaigns that promote our certification products, playing a major role in enhancing brand awareness within the digital and social networking space as well as driving website traffic and acquiring leads/customers.

- They identify and evaluate new digital technologies and use Web analytics tools to measure site traffic to better optimize marketing campaigns, email marketing,performance marketing, social media, display and search advertising.

- As a key member of the EC-Council Group, they will support the overall Brand strategy, including Vision, Purpose, Positioning, Brand Essence, Business Model, Core Strategies, Long-Term objectives, and priorities & work closely with different teams to ensure consistency through all marketing channels & build and maintain a strong company web presence.

- This role calls for strong project management skills, leadership and influencing skills, a deep passion for digital technologies, and a keen eye for analytics & dashboards, hands on experience in Digital marketing, SEO, SEM, Google ads, Facebook ads & Product marketing.

Responsibilities :

- Create the short term and long-term product/business vision for the company

- Help lead the digital transformation of the company's marketing to create a world-class presence

- Manage all digital marketing channels (website, blogs, social media, etc.) to ensure brand accuracy and consistency. Set goals for all digital marketing channels

- Develop and lead strategies for the generation of new leads and consumers through online and offline marketing campaigns.

- Monitor Performance by measuring KPIs and ROIs. Plan and monitor the campaign budgets

- Work closely with the Product and Sales teams for building cohesive strategies and increase market presence

- Oversee and improve our online content using Google Analytics and SEO practices

- Utilize the most appropriate marketing and advertising technologies and tactics (SEO, SEM, paid media, campaigns, social media channels, content syndication,etc) to increase effectiveness and ROI

- Take responsibility for the business's day-to-day tactical and strategic operations and marketing analytics in order to drive performance improvements

- Oversee research and analysis on consumer segmentation and competitor analysis to support the attainment of new business opportunities

- Track the progress of campaigns and programs against the business's overall goals and objectives. Communicate forecasts for all business products, ROI and recommendations to the Stakeholders on a regular basis

- Maintaining awareness of both the external and internal competitive landscape, customers, and the expansion beyond existing opportunities

Required Experience and Qualifications :

- An MBA in Marketing, Business administration, Mass communication, Public relations, or a related sector

- Proven experience in a leadership role

- 10 - 15 years of global experience in Digital Marketing in IT, ED-tech or similar sector

- Proven experience in Performance marketing strategies

- Well networked in the digital space - able to keep up with trends and innovations

- Thorough knowledge of web analytics

- Excellent organizational and analytical skills

- Exceptional communication skills

- SEO and PPC experienced

- Ability to collaborate with cross-functional and global teams

- Ability to initiate and monitor several simultaneous projects

This job description has been designed to indicate the general nature and level of work performed by employees within this classification. It is not designed to contain or be interpreted as a comprehensive inventory of all duties, responsibilities, and qualifications required of employees assigned to this job.

Additional Information :

- We are an equal opportunity workplace and an affirmative action employer. We are always committed to equal employment opportunity regardless of race, colour, ancestry, religion, sex, national origin, sexual orientation, age, citizenship, marital status, disability, gender identity, or veteran status and we do not discriminate on the basis of such characteristics or on the basis of any other status that is protected by the laws or regulations in the locations where we work.

- EC-Council is committed to working with and providing reasonable accommodation to individuals with disabilities. If you have a medical condition or disability which inhibits your ability to complete any part of the application process and are in need of a reasonable accommodation to complete the process, please contact us at ecchr@eccouncil.org and let us know how we may assist you.


- This is a full-time employment opportunity. To be eligible to apply for this job,you must either be a citizen of the country or have legal authorization to work in the country where this job is posted and must be residing in the same country. You may be asked to share proof of this prior to receiving an offer of employment. You are required to notify us immediately if your status changes after you have submitted your application. Failure to do so may disqualify your application.
Add a note
Something suspicious?
Report this job posting.