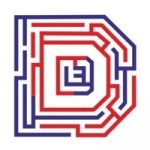 11/07
Jaya Narendra Tekam
HR at Dynaminds Marketing India Pvt Ltd
Views:656 Applications:197 Rec. Actions:Recruiter Actions:130
Dynaminds Marketing - Sales Officer - Mobiles Segment (2-4 yrs)
Description :

Key Responsibility Areas :

- The Primary KRA of the Sales Officer is to do Secondary sales (Distributor to Retail Outlets) of the products.

- To Oversee, Monitor and Push the activities of the ISDs in his/her area to push Tertiary sales on a daily basis to meet targets.

- Meeting minimum number of new Retail Outlets daily and pitch all products for sales closure.

- Meeting minimum number of existing Retail Outlets and building / maintaining relationships.

- Ensuring sales targets are met on a regular basis from both New Outlets and Existing Outlets.

- Ensuring timely support given to all Retail Outlets under his/her area.

- Handling all product related Queries and solve any other issues/problems.

- Ensuring that all processes are followed in every aspect of their activities without any deviation.

- Ensuring proper display of Products at the Retail Outlets backed by Marketing and Promotional Support from the organization.

- Collecting data from the ISDs on a daily basis in designated format and share the same with his/her superior on a daily basis.

- Preparing and sending Daily reports to the Supervisors / Central Team on a daily basis without deviation.

- Staying continuously up to date on the products and services offered by the organization.

- Have complete understanding of the area under them by doing regular Market Mapping.

- Giving complete and continuous feedback on the Market, Competitors etc to the management on a regular basis.

Prerequisites / Qualities :

- Self-Motivated

- Graduate

- Good Communication and Inter-Personal Skills

- Leadership Quality

- Knowledge of the Market / Geography

- Problem Solving / Trouble Shooting capabilities

- Existing Natural Market / relationship with the Retail Outlets

- Basic knowledge of Computer

- Basic knowledge of Smartphone Mobiles and related technology

- Having a vehicle (2-Wheeler) would be preferred

Position : Sales Officer

Location : Rajasthan

Experience: 2-4 years into Channel Sales

Industry Preferred : FMCG,Pharmaceuticals,Telecom (Service Provider),Banking,Insurance,POS/Mobile Wallet Activation.

Salary Offered : As per Induastry Standards.
Add a note
Something suspicious?
Report this job posting.