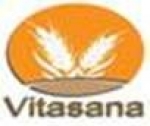 02/11
Prerak Raval
Senior Recruiter at VitaSana Foods Pvt Ltd
Views:195 Applications:62 Rec. Actions:Recruiter Actions:22
DMC Healthcare - Regional Manager - Sales (12-15 yrs)
Job Objective :

- Achievement of sales goal, distribution, revenue through planning, execution and management of a supportive team.

- The individual will be responsible for driving new businesses; ensuring all sales and fulfilment processes are executed as per the agreed time frames; implementing sales plans and managing the sales team.

Key Responsibilities :

- Collaborating with senior executives to establish and execute sales objectives by creating a sales plan for region in support of national objective.

- Managing a sales team to maximize sales revenue and meet or exceed corporate-set goal.

- Forecasting annual, quarterly and monthly sales goals - Assisting sales personnel in their sales process along with coaching, counselling, and disciplining sales team members.

- Building and maintaining rapport with key customers; identifying new customer opportunities.

- Preparation and Allocation of Targets-Annual, Quarter Monthly-Area wise.

- Managing of Target achievements. Prepare short and long-term sales plan, controlling monitoring of Outstanding/Collections Monitoring of Distributors closing stocks.

- Monitoring Distributors appointments financial exposures Create and communicate a strategy for sales Build strong relationships with key account customer.

- Determine suitable sales channel, define distribution agreements.

- Responsible for all Business / Area Manager, Sales officers reporting to him.

- Implements trade promotions by publishing, tracking, and evaluating trade spending.

- Develops a business plan and sales strategy for the market that ensures attainment of company sales goals and profitability.

- Responsible for the performance and development of the Sales Team.

- Initiates and coordinates development of action plans to penetrate new markets.

- Assists in the development and implementation of marketing plans as needed.

- Provides timely feedback to senior management regarding performance.

- Provides timely, accurate, competitive pricing on all completed prospect applications submitted for pricing and approval, while striving to maintain maximum profit margin.

- Maintains accurate records of all pricing, sales, and activity reports submitted by Sales Team members.

- Controls expenses to meet budget guidelines.

- Adheres to all company policies, procedures and business ethics codes and ensures that they are communicated and implemented within the team.

- Recruits, tests, and hires and manages Sales Team based on criteria agreed upon by senior management.

Sales Forecasting and Planning :

- Responsible for his/her territory's forecasting and sales tracking.

- Increasing market share by developing new customers.

- Preparing pipeline of sales accounts.

- Preparing and setting sales targets for the sales team directly reporting to him based on their respective verticals and markets.

- Taking initiates like promotions, offers and discounts to achieve sales projections.

- Ensuring minimum return from stores.

Service orientation :

- Meeting sales target as defined

- Negotiating sales price and discount

- Ensuring on time collection from customers

- Monitoring and validating costs and ensuring they are within budget limits for the region

- Maintaining and building relationships with customers and prospects

- Engaging in ethical behaviour always

Team Management :

- Ensure adequate staffing of the sales team (executive and promoters) for his territory

- Ensuring sales processes are adhered to

- Deploy performance management system for the sales team

- Ensuring training and development needs of his region's sales team are identified and met

- Taking the necessary initiative to retain & motivate team members

MIS and Reporting:

- Monitoring sales and related data and drawing inferences to propose future course of action

- Ensuring all the weekly sales report from all Business Development Manager reporting under him are collated and submitted on a regular basis

- Ensuring proper maintenance of documentation such as contracts, agreements, TOTs, GRNs and NRGP with customers and invoices

- Providing timely feedback regarding performance of the dealers and distributors

- Preparing and sending collection reports on a periodic basis

Supply Chain Management :

- Oversee shipping, logistics, receiving and material handling of the organization

- Production planning and scheduling

- Engagement with Channel Partners on regular basis, understanding of their requirements and fulfilling them

- Initiate on cross promotion with relevant manufacturer /vendors

- Negotiate prices and terms with suppliers, vendors, freight forwarders

Critical Focus Area :

- Achieve Sales and Collection targets for the region.

- Plan for enhancing penetration, volumes and revenues from the region.

- Achieve margins.

- Ensure minimum stock returns.

- Meet customer satisfaction.

- Distributor/Dealer Management - ROI.

- Performance review of all direct reportees.

- Monitor the development of the sales team reporting to him.
Add a note
Something suspicious?
Report this job posting.