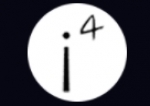 23/02
Ankita Gupta
HR at I4 Consulting Services
Views:57 Applications:30 Rec. Actions:Recruiter Actions:0
Director/Senior Director - Sales - eCommerce (8-12 yrs)
The Team :

- This role is part of the Sales team.

- Sales team is structured into three sub-teams with clear KRA's and KPI's defined for individual teams in-line with the philosophy and intent of the team structure. Brief overview of the team structure below :

- End Sales team : Handling all the activities involving interactions with Customer, pitching solutions, Deal closures, negotiations, Customer Conflicts/expectations management, and sales revenue closures. KPI's are primarily tied to revenue, deal quality and customer churn rate.

- Inside Sales : This team focuses on creating the top of the sales funnel. Involves market & competition analysis, creating channels for improving inbound & outbound lead generation, optimizing Prospect -MQL- SQL lead conversion rates and turn-around time. KPI's set around lead flow volumes, quality of lead flows and efficiency of lead conversions to SQL.

- Sales Operations : This team acts as the enabler and support system for faster turnaround of deals. They act as pre-sales support coordinating with multiple internal teams for putting together the solution, pitch decks, agreement closures and creating sales collaterals. KPI's set around Collateral's quality, deal aging, data entry & internal project management. Since they are the bridge between inside Sales and End Sales, they are best placed to manage data, data analysis, reporting and driving continuous process improvements to improve sales funnel efficiencies.

The Role :

- Sales Director / Sr. Sales Director - End Sales reports to Vice President, Sales.

- He/she will be a highly motivated and self-starter individual accountable and responsible for handling Customer facing End to End interactions for ensuring Quality deal closures within TAT.

- SD will be leading a team of ~8-12 ASDs, Sales managers/Senior Sales managers in End Sales.

- The role will have revenue linked individual and team targets.

Responsibilities :

- The prospect will be responsible for the sales of products in the Enterprise/ Mid-Market and SME segments in the India region primarily and achieve the sales revenue/targets ensuring deal quality as per KPI's.

- Drive revenue and growth of Tech solution stack and marketing solution stack.

- Own the sales cycle/funnel from SQL stage which includes activities like but not limited to introducing client. Commerce, positioning, presenting solutions, proposal, contracting, commercials & negotiations till sales closure, finally handover to Business [Key account management team] for execution and invoicing [OTC cycle]

- Expected to work as a consultative solution sales expert and create/maintain excellent relationships with clients and be able to tailor products, pitch according to their specifications

- To work closely with the Sales operations Team to drive solution designs, working on RFPs/Requirement documents for proposals, contracts/agreement closures and deal closures,

- Expected to forge alliances/partnerships for strategic growth and revenue growth.

- Developing and implementing new logo acquisition strategy, market mapping and analytics of the markets, etc

- Prepare business development strategies by proactively researching and anticipating prospective client needs

- Work closely with Inside Sales team to ensure sufficient leads pipeline is there for their teams and themselves

- Securing business opportunities by cultivating mutually beneficial business relationships with current and potential clients

Years of Experience :

- 8-12 years- experience in end-to-end sales with a minimum of 4 years of relevant E-commerce

- B.Tech /BE/MBA (Tier 1- s)

- Candidate with inherent drive in genuinely solving customer problems and exceeding revenue quotas

Location : Gurgaon/ Delhi-NCR

Expectations on Skills and Abilities :

- Must have :

- Excellent written and verbal communication skills. - Non- negotiable

- Excellent command on MS Office Suite (Word, Excel, PowerPoint)

- Strong Presentation / Excel skills, should be able to create ppts, models, ROI Plans, in excel (mandatory)

- Experience in B2B solution selling (E-commerce, CRM, ERP, SAAS, OMS, Payment solutions)

- Knowledge of Indian E-commerce industry/related tech/warehousing/Payments/Marketplaces/Brand e-store.


- Performance marketing and Warehousing services domain knowledge and sales experience is preferred.

- Concept selling, software solution sales experience, ability to engage and influence a client

- Experience in Selling in the Domestic Market is a big plus

Good to Have/Eager to learn :

- Hands on experience an understanding of CRM tools like - Hubspot, Zoho (preferred)

- Hands on experience /understanding or Project management tools - Asana (preferred), Jira and likes


- Should be eager to understand Technology & Client E-commerce requirements

- Should be able to handle RFPs and create proposals basis the same

- Should be comfortable in understanding and explaining technology and solutions related to E-commerce /Warehousing/Digital marketing/Marketplaces

- Preference of Professional background (In either or both of the following) - B2B Channel Sales (Solutions) and/or Direct Solution Sales (Ecommerce, Warehousing, Digital Marketing, CRM, ERP, etc.)

- Experience in managing small but highly driven team as a sales leader

- Ability to handle a team of sales managers with experience with varied qualifications and experience.

- Ensuring sales managers are closing quality deals within TAT and consistently meeting their quotas and following organization processes.

- An entrepreneurial mindset, sense of ownership to genuinely solve customer problems, become a trusted advisor to customers and make things happen gets brownie points

Growth Plan/Options :

- SD's have the following options:

- Vertically grow within sales operations to SD/VP - Sales, handling End-Sales Teams. Focusing on team targets, team management and strategic/large value deals and alliances.

- Laterally as SD/SD Process Excellence function handling Inside sale and sales operations teams. If business analysis, data management, analysis and reporting, setting up and optimizing processes and driving continuous improvements is your area of interest and have proven yourself within the organization.

- Outside of the sales team - organization is open and encourages talent to find their area of interest and supports them in transitions and growth in their chosen function. Some possible fits within organization are

- Business Team
- Handling team of Business Managers/Key account managers working with customers on execution and BAU, providing insights into upsells, tech developments
Add a note
Something suspicious?
Report this job posting.