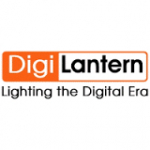 19/11
Tulsaney M L
Manager - HR at Digilantern
Views:150 Applications:66 Rec. Actions:Recruiter Actions:34
DigiLantern - Executive - Inside Sales (3-10 yrs)
Job description :

- DigiLantern, a vibrant and rapidly expanding digital solutions provider, is seeking a motivated Inside Sales Executive to join our sales team. As an Inside Sales Executive, you will play a pivotal role in driving business growth by generating demand and qualified leads for our digital marketing services and web/mobile application development offerings. If you have a proven track record in inside sales, are adept at cold calling and utilizing LinkedIn for lead generation, and are passionate about connecting with potential clients, we invite you to be a part of our dynamic team.

Responsibilities :

- Lead Generation : Proactively identify potential clients and decision-makers through cold calling, LinkedIn, and other strategic methods to create a steady pipeline of qualified leads.

- Client Engagement : Initiate meaningful conversations with prospects, understand their needs and pain points, and effectively communicate the value propositions of our services.

- Solution Pitching : Present DigiLantern's digital marketing and web/mobile application development solutions in a compelling and customized manner to address client requirements.

- Relationship Building : Build and nurture long-lasting relationships with leads, establishing trust and positioning DigiLantern as a trusted partner in their digital journey.

- Sales Targets : Meet and exceed assigned sales targets and performance metrics, contributing to the overall revenue growth of the company.

- Collaboration : Work closely with the sales and marketing teams to align strategies, share insights, and refine the lead generation process.

- Market Research : Stay informed about industry trends, competitive offerings, and client needs to provide valuable insights for product and service improvements.

- CRM Management : Maintain accurate and up-to-date records of leads, interactions, and progress in the company's CRM system.

Qualifications :

- Experience : Minimum of 3 years of successful inside sales experience, preferably in a B2B context within the digital marketing or web/mobile application development sectors.

- Lead Generation Expertise : Proven ability to generate leads through cold calling and LinkedIn outreach, with a demonstrated history of achieving or surpassing targets.

- Solution Selling : Strong understanding of consultative and solution-based selling approaches, with the ability to tailor presentations to client needs.

- Communication Skills : Excellent verbal and written communication skills, with the ability to articulate complex ideas clearly and succinctly.

- Relationship Building : Adept at building rapport and establishing credibility with potential clients.

- Results-Oriented : Driven by a desire to meet and exceed sales goals, with a track record of consistent performance.

- Tech-Savvy : Familiarity with digital marketing concepts, web/mobile application development, and industry-specific terminology.

- CRM Proficiency : Experience with CRM systems to manage leads and track sales activities.

- Adaptability : Ability to thrive in a fast-paced, dynamic environment and adapt to changing client needs and market trends.

- Networking Skills : Strong networking skills, especially on LinkedIn, to connect with and engage potential clients.

Benefits :

- Competitive compensation package with performance-based incentives.

- Ongoing training and professional development opportunities.

- Collaborative and inclusive work culture that values innovation and teamwork.

- Opportunity to contribute to the growth and success of a forward-thinking company.
Add a note
Something suspicious?
Report this job posting.