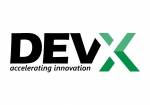 01/10
Chinkal Kedia
HR Executive at Dev Accelarator LLP
Views:70 Applications:23 Rec. Actions:Recruiter Actions:12
DevX - Community Manager (1-3 yrs)
About DevX :
- Dev Accelerators is an innovative framework to mentor Entrepreneurs and bring their products/services to the market. Early Stage Startups applying for the Accelerator Program would be equipped with access to expertise, the client base of Dev Information Technology Limited, state of the art co-working facilities, and even create exciting new opportunities to innovate and transform the business landscape.

- As a Corporate Accelerator, we have collaborated with Services providers, Local Entrepreneurs, Venture Capital Firms, University Research labs, and Industry bodies.

Our USPs

- 1st Corporate accelerator in Gujarat

- Corporate Tie-up based result-oriented activities

- COE for Fintech

Community Manager

- We are looking for a Community Manager. You will take ownership of all community-related matters across the company from event management onboarding new clients to create new community initiatives.
- To perform well in this role you should have experience as a Community Manager, client-facing skills, and knowledge around all legal requirements in this role.

Experience - 2 to 5 Years

Location -Vadodara

Joining Days - 15 to 20 Days

Responsibilities and Duties :

- Fostering community engagement
- Create a healthy and friendly environment in the co-working space.

- Act as the first point of contact for new clients give scheduled tours and walk-ins to potential clients and understanding their requirements; follow up with the clients to facilitate the procedure of onboarding.

- Oversee new client onboarding process; completing the necessary documentation.

- Ensure that new members will fit with our co-working space's cultural dynamics and mission
- Handling client's grievances and provide solutions for a better experience.

- Coordinating with the finance department and act as a liaison between the finance department and clients for invoice generation and other payment-related issues.

- Plan and organize new community initiatives and events to cultivate engagement.

- Identify outside organizers and encourage them to use our event space and ensure the smooth completion of the event.

Qualifications and Skills

- Bachelor's degree in any domain.

- Strong interpersonal skills, conducive to team development

- Customer-centric and a people's person; Fluent in English and knowledge of Gujarati is a plus.

- Demonstrating skills such as Convincing, Negotiation, Creativity, Fast thinking, Effective listening, and able to deliver whatever it takes.

- Experience in managing corporate social media campaigns.

- Effective event management skills.

A perfect place for one who is :

- Willing to learn, re-learn, research, break, fix, build, re-build and deliver

- Capable of awesome presentations to working independently solve real Business/consumer needs

- Likely to forget to eat, drink An agile critical thinker, or pee in your passion for Entrepreneurship

- Trying to improve things you witness around you

- Workspace That Inspires

- Let's Ideate, Innovate, & Co-Create
Add a note
Something suspicious?
Report this job posting.