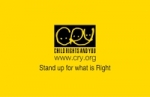 CRY - Manager - Individual Partnerships (3-6 yrs)
Manager - Individual Partnerships (Hyd)

Job Title: Manager - Individual Partnerships

Function /Division: Resource Development

Location: Hyderabad

Your Role:

This role is responsible for managing existing channel partnerships and establishing new ones in the region in order to generate financial resources from donors in support of CRY's objectives. It also involves retaining and nurturing relationships with existing and new individual priority donors and customizing the communication as per requirement.

- Manage the channel partners (Tele, Face to Face, Teleface agencies) in the region which includes agreeing upon targets, ensuring adherence to systems and adequate training and effectiveness of teams.

- Monitor and control the productivity across channels, quality of messaging and overall donor servicing

- Create awareness on child-rights among channel partners and provide them information and updates on CRY's initiatives.

- Monitor content across channels and facilitate sharing of new and innovative ideas to ensure that the right message goes out to the donors.

- Ensure receipt of complete monthly reports from agencies as per the desired format and provide report formats wherever required.

- Monitor both incomes and retention rates closely. Analyze key performance metrics to ensure effectiveness benchmarks are adhered to.

- Monitor quality, process adherence and targets of the channel partners and ensure timely payment to these agencies

- Managing High net worth Individual Donors - retention and acquisition

- Managing events with Individual donor associations like Marathon, Cyclothons etc.

You:

You must be a Graduate / Post-Graduate, preferably an MBA with 6 - 9 years experience, which includes 2 to 3 years of handling channel partnerships. Strong understanding of concepts of channel management, marketing tools and techniques, ability to collate and analyze data is a must. Experience in handling tele agencies is mandatory, while exposure to direct sales/ face to face team is an added advantage.
Add a note
Something suspicious?
Report this job posting.