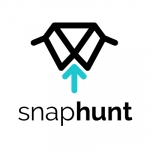 02/11
Rashmi
Business Support Manager at Snaphunt Pte. Ltd.
Views:8 Applications:7 Rec. Actions:Recruiter Actions:4
Copywriter - Consulting & Services (6-10 yrs)
- Opportunity within company with a solid track record of success

- Work alongside & learn from best in class talent

- Great financial rewards

Our client is a Digital Impact Consulting and Services that helps executives and senior managers across digital, technology, and marketing functions in mid-market and large enterprises to determine and deliver impact across all their customer-facing digital priorities is a marketing company that is adept at solving practical, hard-to-solve marketing problems using a combination of marketing communication, marketing analytics and marketing technologies.

The Job :

Your responsibilities will include:

Develop Persuasive Copy : Create persuasive and conversion-driven copy for various marketing materials, including advertisements, landing pages, email campaigns, social media content, and more. Your words will inspire action and engage our audience.

Deep Audience Understanding : Conduct comprehensive research to gain profound insights into our target audience's needs, desires, and pain points. Use this understanding to tailor your messages and establish a strong emotional connection with the audience.

Collaborate with the Marketing Team : Work closely with our marketing team to align your copy with overall marketing strategies and campaign objectives. Collaborate on creative concepts, messaging, and storytelling to ensure seamless integration across all marketing channels.

Optimize for Impact : Implement SEO best practices in your copy to enhance search engine visibility and organic traffic. Continually improve your writing based on A/B testing and data-driven insights to achieve higher conversion rates.

Maintain Brand Voice: Ensure consistency in brand voice, tone, and style across all marketing assets while adapting your writing to suit specific platforms and campaigns.

Stay Abreast of Industry Trends: Keep up-to-date with the latest trends, industry best practices, and emerging technologies in copywriting and digital marketing. Apply this knowledge to elevate our copywriting strategies.

Ideal Candidate :
Experience: Minimum of [8 to 10] years of proven experience as a copywriter, specifically focusing on persuasive and conversion-oriented copy for marketing purposes.

Impressive Portfolio : A compelling portfolio showcasing your previous work, including persuasive copy for diverse marketing channels. Highlight successful campaigns and quantifiable results.

SEO Savvy : Familiarity with SEO principles and tactics to optimize your copy for search engines and enhance online visibility.

Empathy and Audience-Centric Approach : Demonstrate a genuine understanding of our target audience, their behaviors, and motivations. Craft copy that speaks directly to their needs and aspirations.

Artful Communication : Exceptional written and verbal communication skills with a keen attention to detail. You can effectively convey complex messages in a concise and engaging manner.

Team Player : A collaborative and adaptable team player who thrives in a fast-paced, deadline-driven environment.

If you are a creative copywriter who knows how to wield the power of language to persuade and inspire action, we invite you to apply for the Copywriter position. Join our team and make a significant impact on our brand's marketing endeavors while building strong connections with our valued audience
Add a note
Something suspicious?
Report this job posting.