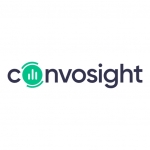 20/03
Convosight HR
Talent Acquisition at Convosight
Views:67 Applications:30 Rec. Actions:Recruiter Actions:5
Convosight - Senior Manager - Digital Marketing (5-7 yrs)
About us:

Convosight is an A-Z tool for community entrepreneurs who are looking to build, grow, engage and monetize their online communities. The tool is launched by Baby Destination after building and scaling their communities to millions. The product is first of its kind, launched initially for Facebook Groups Admins, uses techniques in Machine Learning and Data Analytics to give proven recommendations for engagement and growth in members for Facebook Group, along with great features on moderating and management. With offices in Delhi and Hyderabad, the Company is backed by institutional capital.

Website: www.convosight.com

Website: www.babydestination.com

Location: Delhi

Job description for Sr. Digital Marketing Campaign Manager

About the Role :

- This is a highly visible role, where you will be expected to take full accountability of marketing campaigns on both Facebook and Google for both strategy and execution. You will work closely with creative teams and analytics teams to ensure that campaign execution is optimized through constant feedback-driven based on data-driven insights.

- Campaigns will cover both leads & conversions. Your KPIs will be to optimize the funnels and manage campaign ROI. You will be expected to have a solid command on key marketing concepts such as defining target audiences (user persona), messaging for the creative team and ad copy.
- You will also be expected to have a solid footing on marketing analytics, and especially on Cost and ROI attribution. Prior experience in Content Marketing or Product Marketing are highly encouraged to apply! You must have an experimenting mindset!

Key Responsibilities :

- Conduct user research and build user personas for TG.

- Setup and run campaigns on paid channels using targeted audiences to meet lead and conversation targets.

- Manage and optimize campaigns for performance across the marketing funnel.

- Create communications through Email/Push Notifications for retention.

- Provide inputs to content and graphics teams in order to increase the effectiveness of the campaigns.

- Work closely with the product team to increase the retention of users.

Background

- B-Tech / M-Tech / Economics UG/PG / Statistics US/PG / MBA Marketing/Finance from a very well reputed college and a hunger for learning and implementing marketing.

- Excellent academic record, strong logical and analytical skills.

- At least 3 years of experience in digital marketing focused on user acquisition and paid campaigns on Facebook and Google. You should be an expert on Facebook and Google content distribution and how it works.

- You should be an avid user and contributor to User groups/forums that discuss Facebook and Google distribution and how it's changing.

- Experience in content marketing, affiliate transaction, and performance marketing highly desired.

- Ability to work with data and uncover insights into the consumer mindset.

- Out of the box thinker and innovator.

- Excellent communication (oral and written) and analytical skills.

Technical Skills:

- MS Office: Excel Guru, Word, PowerPoint

- Analytics: Google Analytics, Mix Panel, Web-Engage.

- Data & Reporting: Must be very comfortable with numbers, data, statistical calculations, etc.

Our Team and culture:

- Aside from being a fast-paced, result-oriented startup, there is more to our personality.

- We truly believe that Ideas don- t have a hierarchy; It's a fact that most of the ideas have come - from interns and freshers

- Lots and lots of learning, problem-solving (we take paper notes all the time)

- Work life balance is v imp but there are times we burn the midnight oil

- We like challenging the ordinary; our growth has been organic

- We love experimenting A/B Testing and learning until we get just right.

Position: Full Time

Salary Band: Commensurate with Experience
Add a note
Something suspicious?
Report this job posting.