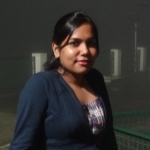 17/09
Surbhi
Practice Leader at Strategic Alliance Management Services
Views:123 Applications:35 Rec. Actions:Recruiter Actions:2
Consultant - Digital Content/Communications/Public Relations - NGO (3-5 yrs)
Consultant- Digital Content, Communications & PR

1. POSITION(S) VACANT : Consultant- Digital Content, Communications & PR, Alliance for an Energy Efficient Economy, New Delhi.

2. ORGANIZATION BACKGROUND :

Alliance for an Energy Efficient Economy (AEEE) is a non-profit, working in the areas of policy advocacy and energy efficiency market enablement. AEEE advocates energy efficiency as a resource and collaborates with industry and government to transform the market for energy-efficient products and services, thereby contributing towards meeting India's goals on energy security, clean energy and climate change. The organization collaborates with diverse stakeholders such as policymakers, government officials, business and industry, consumers, researchers, and civil society organizations.

Working with AEEE offers an exciting opportunity to advocate for data driven and evidence-based energy efficiency policies, that are expected to unleash innovation and entrepreneurship within the country and help create an energy-efficient economy.

The organization provides a dynamic and progressive environment with opportunities to grow both professionally and personally, while contributing to the country's progress. The organisation respects and fosters professional performance and excellence.

Respect for all, Integrity at all times, Synergy within AEEE and Excellence at work, comprise AEEE's core values and unique culture. The organization has a strong commitment to its people and strives to live by their values as they listen, learn and provide equal opportunities to young and experienced staff, at technical, support function, and individual contributors, levels.

For more information about the organization, please visit https://www.aeee.in/

3. JOB DESCRIPTION/ RESPONSIBILITIES :

AEEE is looking for an outstanding, communications professional, with excellent digital media content management skills and a strong orientation to marketing communications.

The post-holder will report to the Communications, PR & Marketing (CPM) Manager and work out of AEEE's New Delhi office. S/he shall be responsible for internal and external communications, Digital Media, PR, branding and marketing outcomes. Key responsibilities shall include creating and editing content for AEEE's social media, blogs, op-eds and print collaterals, in addition to helping draft internal communication collaterals and content for the organization's website. The post-holder should have proven experience in supporting the launch, monitoring and execution of large marketing campaigns.

Key Deliverables :

A) Social Media: (40%)

1. Draft content and curate AEEE's social media accounts in Hindi and English, on a daily basis, especially Twitter and LinkedIn, including #DYK, polls, picture posts, blogs, videos etc., under the leadership of the Communications Manager and in consultation with the technical team;

2. Curate social media analytics on a weekly basis, to help launch organic and paid campaigns based on analytic mapping, using Crowd Tangle, Hootsuite or other similar platforms;

3. Spot social media trends relevant to AEEE's work in energy efficiency, both globally and in India, with a view to aligning curated news article sharing posts, developments, member, business and policy efforts;

4. Draft social media toolkits with standardized keywords, hashtags and mentions, on a daily basis for sustained engagement;

5. Execute the communication team's digital marketing and content amplification strategy;

6. Run campaigns and tests to look for optimization opportunities across audiences;

7. Develop an understanding of customer behaviour and use it to drive ad-efficiency across the funnel.

B) Editorial & Communications: (20%)

1. Provide writing, editing and copy-editing support to the leadership and program teams, helping with the production of compelling written and visual communications;

2. Assist the CPM Manager to serve as liaison between communications and program staff, for developing program-related communications and promote project amplification milestones;

3. Edit AEEE newsletter and project newsletters, two-pagers, four-pagers and other collaterals;

4. Support drafting, quality control, standardization and timely dissemination of AEEE collaterals.

C) Website Content Management: (20%)

1. Ensure AEEE's website and microsites are updated;

2. Draft and perform quality control checks on all new and revised content;


3. Check for length, language, flow, spelling and grammar and collate content as required;

4. Cross-promote content, templates and design on digital media;

5. Contribute to web projects such as site launches, site redesigns, site retirements, user experience improvements, content planning and migration, map and interactive content development, etc.;

6. Manage photo selection, such as cropping, resizing, and compressing;

7. Work with technical team to curate keywords for SEO and SEM optimization.

D) Event Communications- (20%)

1. Develop communications materials and collaterals related to small and large-scale events, including branding, website, messaging, talking points, PowerPoint slides, and print materials;

2. Press Release, article, blog and op-ed draft and dissemination;

3. Ensure that all AEEE events follow brand guidelines, working closely with project teams and external vendors for the same.

4. QUALIFICATIONS, EXPERIENCE AND COMPETENCIES:

Qualification:

(1) Applicants must have a degree in Communications, Marketing, Business, Social or Environmental Studies, English, or other, relevant field;

(2) Qualifications in content writing, copywriting, or other relevant field, shall be an added advantage.

Experience:

(1) Applicants must have three to five years of full-time work experience in digital and offline content creation and management;

(2) Experience of the above in the area of social development issues, shall be an added advantage;

Skills and Competencies:

(1) Ability to brainstorm, creative growth strategies for digital and social media outreach, along with in-depth understanding of web best practices and standards;

(2) Proven ability to work effectively in a fast-paced office environment, both independently and as part of a global team;

(3) Ability to build and maintain productive relationships with a diverse group of internal and external clients;

(4) Basic knowledge of design software such as InDesign, Illustrator and Photoshop;

(5) Understanding of how websites are built and basic troubleshooting skills relating to SEO, SEM, etc.;

(6) Good knowledge of brand positioning and marketing using MailChimp, Zoho, Hootsuite etc.;

(7) Proficiency in Digital Media content generation, schedulers and tools of amplification;

(8) Enthusiastic, flexible, technically curious and willing to learn;

(9) Aligned with AEEE's value system;

(10) Should possess excellent writing skills in English and at least one Indian language, preferably Hindi.

5. COMPENSATION OFFERED:

Gross compensation budgeted for the position is attractive. The offer made to the selected candidate shall be commensurate with qualifications, experience and salary history.

6. LOCATION: New Delhi

7. APPOINTMENT: This is a fixed term contract for one year which shall be renewable depending on the candidate's performance and project requirements.

8. REFERENCE: CDCCP-AEEE

9. CONTACT INFORMATION:

Team SAMS
Strategic Alliance Management Services P Ltd.
1/1B, Choudhary Hetram House, Bharat Nagar
New Friends Colony, New Delhi 110 025
Phone Nos.: 011- 2684 2162; 4165 3612

10. APPLICATION PROCESS:

Eligible candidates interested in this position are requested to apply with their updated resumes, providing names and contact details of at least two referees by or before September 6, 2019, along with a cover letter highlighting their motivation to apply and suitability for the position.
Add a note
Something suspicious?
Report this job posting.