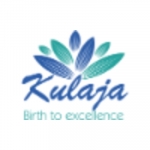 15/04
Rupa
Operation Head at Kulaja Services LLP
Views:156 Applications:20 Rec. Actions:Recruiter Actions:2
Consultant - Customer Support - Travel & Tourism Firm (1-4 yrs)
JOB DESCRIPTION :

Your responsibilities :

- Handle Incoming Requests

- Uses the BCD Travel tools and systems to complete requests

- Search and confirm travel reservations for the customer

- Understands and accurately applies client travel policy and requirements to each interaction

- Provide general travel advice to travelers

- Responds to requests accurately and completely

- Understands and accurately applies travel supplier rules

- Maintains current knowledge of the state of the various travel industries supported

- Provides the customer with the required industry information, such as low fares, exchange costs and penalties

- Can fulfill basic requests regarding necessary regulations (DOT, TSA, passports, visas, etc.)

- Supports BCD Travel and client driven initiatives

Problem Solving

- Appropriately responds to customers inquiries

- Performs follow-up as needed and within the time frame promised to the customer

- Seeks assistance from others for the resolution as appropriate

- Accurately processes the complaint (BCD Travel systems and processes and procedures)

- Begins to demonstrate empathy in customer interactions to diffuse emotion during adversity

- Occasionally uses statements to the customer to validate a clear understanding of the customer's needs

- Focuses on the resolution versus the cause of the problem

Quality

- Meets individual and team goals

- Correctly uses the telephone systems

- Completes reservations with a minimum of errors

- Generally follows BCD Travel call/email guidelines

- Adheres to BCD Travel policies and procedures to maintain quality control

- Provides the customer a full recap of the confirmed itinerary

Service Excellence

- Responds to the customer promptly

- Provides the customer his/her undivided attention

- Listens and captures information from the customer

- Responds appropriately

- Asks questions targeted to encourage complete responses

- Creates rapport with the customer

- Matches the customer's tone and pace

- Keeps the interaction moving forward

- Offers suggestions to the customer and anticipates needs

- Is mindful of the client service level agreement in all transactions

Teamwork

- Provides constructive feedback on daily operational processes and commercial relationship with customer when asked

- Completes tasks as assigned

- Willingly offers assistance to team members within and across teams

Communication

- Uses positive language and word choices to avoid negative customer reactions

- Matches the customer's tone and pace

- Applies proper BCD Travel communication guidelines and standards (clear, concise and personal) to interactions

- Uses correct grammar in interactions

We- re looking for you if your profile matches the following:

- Ability to take direction and work well with others

- Excellent English communication skill

- At least 2 years prior experience in travel industry with hands on experience in one or more GDSs or in any international BPO in voice customer support

- Ability to work under stress and meet deadlines

- Concentrate and perform accurately while meeting applicable productivity measures

- Ability to work independently, exercising discretion and judgment

- Demonstrate appropriate level of confidence and urgency in taking action

- Provide timely and accurate information to external and internal customers

- Establishing, developing, and maintaining trust and loyalty over time and through changes

- Capability of working in a team environment supporting management and staff, following policies, providing feedback, assisting in special projects, and taking on additional responsibility.

- Basic mathematical skills

- Listening skills

- Knowledge/experience in MS office applications and email operations

- Typing skill with a minimum speed of at least 30 WPM

- Basic computer skills

- Flexibility to work in a 24/7 environment

What we offer you:

- This is an exciting job within an international work environment. You- ll be working with a great international team of colleagues. And, we offer you a competitive package, training, career development, flexible hours and a dynamic work environment.

- You- ll be joining a company that cares about its people - BCD is the first global travel management company to be awarded Investors In People (IIP). We recognise the importance of having a diverse employee base which reflect the geographies, customers and communities within which we serve. We celebrate our different backgrounds, varied experiences and unique points of view.

Add a note
Something suspicious?
Report this job posting.