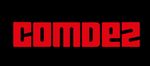 15/09
Siya Kirolikar
HR at Comdez Communication Pvt. Ltd
Views:2 Applications:5 Rec. Actions:Recruiter Actions:3
ComDez - Manager - Sales (4-5 yrs)
Sales Manager at a UK-Based Startup Agency

Experience : 4-5 Years

Location : Delhi

Industry : Design and Innovation

Comdez : Building joyful experiences with design.

- COMDEZ, a UK-based startup agency, is at the vanguard of design and innovation. We're not just creating designs; we're curating experiences. As we navigate the realms of branding, technology, and space designing, our vision is clear: to lead the future of design innovation.

Objectives of this Role :

- Champion the mission of a UK-based startup agency by securing and cultivating partnerships with potential clients and industry leaders.

- Deliver transformative sales pitches, product demos, and presentations that encapsulate the essence of UK design innovation.

- Establish lasting rapport with existing clients, ensuring their journey with us is nothing short of remarkable.

- Decode market shifts and trends, positioning COMDEZ as a frontrunner in the design and innovation sector.

- Continuously refine and evolve our sales strategies in alignment with startup agility and growth trajectories.

Responsibilities :

- Design proposals that echo the startup spirit, targeting RFPs/RFIs.

- Stage trailblazing proof-of-concept demonstrations, showcasing COMDEZ's distinct approach to design.

- Ensure the solutions articulated in the Statement of - Work/Functional Requirements Specification are reflective of both UK's design ethos and client aspirations.

- Forge strong collaborations with internal teams, translating sales endeavors into successful projects.

- Relay client feedback to further sharpen our innovative edge.

- Monitor market undercurrents, always positioning COMDEZ a step ahead.

- Conduct immersive product demonstrations, and guide clients through our offerings, be it face-to-face or digitally.

- Steer project bids and new initiatives alongside the senior executive management, embodying the startup spirit.

- Conceive business case studies, whitepapers, and other resources that narrate our startup journey and promise.

- Craft pricing blueprints and detailed estimation reports, aligned with startup dynamics.

- Oversee the pre-sales repository, ensuring it's up-to-date and reflective of our evolving brand.

Skills and Qualifications :

- 4 - 5 years of relevant pre-sales experience

- Deep-rooted understanding of the Design and Innovation industry, with a soft spot for UK's design ethos.

- Stellar communication abilities with a knack for storytelling.

- Adept at problem-solving, with a strategic and prioritized approach.

- A charismatic presence, matched with the art of captivating diverse audiences.
Add a note
Something suspicious?
Report this job posting.