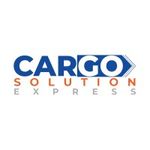 14/09
Bhawana Dagar
Talent Acquisition Manager at Cargaison Logistics
Views:5 Applications:1 Rec. Actions:Recruiter Actions:0
Cargaison Logistics - Presales Specialist (0-2 yrs)
- As a Pre-Sales Specialist for Outsourcing Services, you will play a pivotal role in driving business growth by effectively communicating the value and benefits of our outsourcing solutions to potential clients. Your deep understanding of the outsourcing industry, combined with your exceptional communication and relationship-building skills, will contribute to the expansion of our client base and the achievement of sales targets.

Responsibilities :

- Conduct thorough research on prospective clients, industries, and market segments to tailor solutions that align with their unique requirements.

- Develop and deliver compelling presentations, proposals, and demonstrations that showcase the benefits and capabilities of our outsourcing services.

- Engage in consultative discussions with clients to understand their pain points and business objectives and offer solutions that address their challenges effectively.

- Articulate the value proposition of our outsourcing services, highlighting cost savings, improved efficiency, and enhanced operational performance.

- Collaborate with internal subject matter experts to design customized outsourcing solutions that meet the specific needs of clients.

- Build and nurture strong relationships with key decision-makers and influencers within prospective client organizations.

- Continuously update your knowledge of outsourcing trends, best practices, and emerging technologies to stay ahead in the competitive landscape.

- Collaborate with the post-sales implementation team to ensure a smooth transition from pre-sales to service delivery.

Qualifications :

- Bachelor's degree in business, Marketing, or a related field (master's degree is a plus).

- Proven track record of success in a pre-sales role within the outsourcing industry or related fields.

- Excellent communication and presentation skills, with the ability to convey complex ideas clearly and persuasively.

- Exceptional interpersonal skills, with the ability to build rapport and credibility with clients at various organizational levels.

- Analytical mindset, with the ability to assess client needs and recommend tailored solutions.

- Strong negotiation and objection-handling skills.

- Ability to work in a fast-paced, dynamic environment and manage multiple priorities.

- Must have a good number of LinkedIn connections that can be utilized for generating leads.
Add a note
Something suspicious?
Report this job posting.