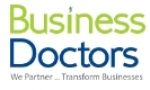 22/07
Abhidha
Human Resource at Business Doctors Pvt Ltd
Views:5 Applications:7 Rec. Actions:Recruiter Actions:1
Business Doctors - Manager - Digital/Performance Marketing (5-7 yrs)
Company Brief :

- WeNaturalists is a global ecosystem empowering Nature Professionals and Organizations working in nature.

- Meet global nature professionals, showcase your skills, find work prospects, explore learning opportunities, discuss ideas and solutions and create a larger impact, together.

- Through customized tools and experiences, we strengthen a passionate nature-network, provide a space for new opportunities, nurture learning, and foster a global exchange of ideas and solutions that can transform lives.

- WeNaturalists aims to bring all the different stakeholders on one platform - from forest rangers to conservationists, wildlife photographers to researchers, nature guides to academicians, zoologists to media professionals, NGOs, and charities to businesses, educational institutes to the eco-tourism sector.

- Overall, it's built with a philosophy to create a place for a unified voice for nature, an ultimate destination for all nature lovers, and a digital space fuelling our coexistence with nature.

Do More. Be More. For Nature. With WeNaturalists.

Job description :

As a key contributor to the organisation, you will have a highly visible role with an opportunity to influence how a company runs its digital marketing strategy.

- In addition to paid media and ad tech partners such as Google & Facebook, LinkedIn etc., a major part of this role will also give you the opportunity to work with external retargeting partners, affiliations, and influencers. If you enjoy taking end-to-end ownership and working in a start-up culture with a fast-paced business environment - this is the role for you.

Key activities & responsibilities :

- Build and scale cost efficient paid digital campaigns spanning multiple channels and objectives.

- End to end Campaign planning, execution, optimization.

- Build processes to streamline Optimization, Campaign Management, and Analytics activities.

- Plan, analyse and optimize digital marketing campaigns and track Results And Optimise For Best Outcomes.

- Develop daily/ weekly dashboard on performance of campaigns including spend, clicks, conversions, CAC and other metrics for all marketing channels supported by campaign optimization POA

- Track marketing effectiveness, uncover insights, and proactively share recommendations.

- Manage external publishers/partners, elaborate the requirements, and closely monitor the outcomes.

- Collaborate with the cross functional teams to develop, test, and optimize our keyword strategy across the different search engine platforms.

- Proactively share and learn best practices from other industries that are relevant to the business.

- Stay abreast of new tools, trends, and best practices in digital advertising; test and evaluate their efficacy in improving scale or effectiveness.

- Develop data driven customer on-boarding, loyalty, and win-back strategies and work with appropriate teams to implement strategies.

- Driving insights and constant improvement to achieve overall targets for the team

- Easily adjust to the ever-changing needs of a company at different stages of growth.

Qualifications and Experience:

- A bachelor's or master's degree in a relevant field, or equivalent

- 5+ years experience in digital marketing for campaign management & optimization

- In-depth understanding & hands-on experience in running ads across Google, Facebook, LinkedIn & mobile affiliates to acquire new users.

- Experience with Google Analytics, GTM, DSPs, Google Campaign Studio, and Salesforce

- Strong quantitative and analytical skills, including experience with spreadsheet modelling and trend forecasting (superior Microsoft Excel skills a must)

- Proven ability to build and allocate campaign budgets and forecasts

- Basic knowledge of design tools such as Photoshop

- Good research, writing and communication skills

- Need to be self-motivated and proactive.

- Have Managed & Led Digital/ social Media Ads And Ppc Strategy

- Have Set Up Ads Across Platforms And Managed Budgets

- Be Able To Work Efficiently With Our Design And Content Teams To Build Eye-catching Ad Content

You also have to:

- Expand on existing strategies, add new services and research new platforms to create growth

- Manoeuvre digital marketing campaigns through all areas of a project's life cycle

- Clearly understand and implement digital marketing campaigns which fit each festival/event's need & nature

- Provide analytical reporting of campaigns to stakeholders.

- Immediate joining.
Add a note
Something suspicious?
Report this job posting.