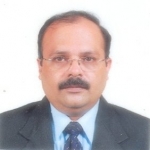 Branch Head - Sales - Real Estate (10-12 yrs)
JD for the role:


Candidates From Real Estate, Preferably From Banglore Location.
- The incumbent will be responsible for complete corporate level sales target, P&L management and to expand in Bangalore through Business Development also


- He/She will work with the MD on high-level strategies for growth, and be involved building key team.

- Networking; cultivate personal relationships within all levels of the organization

POSITION REQUIREMENTS

Functional Requirements:

- The candidate should have minimum of 10 years- of work experience in the Real estate sales in Bangalore, with at least 5-7 years in a business role/team handling role.

- Proven Leadership track record, in scaling growth, revenues and profitability.

- Strong sense of changing consumer markets, innate understanding of market dynamics.

- A self-starter with intense drive to outperform expectations, the incumbent will be required to be hands-on.

- Ability to build a strong brand in a highly competitive market environment

- Ability to influence peers and top management on strength of strategic fit and hard data, and lead a business with a bias for action.

Personal Characteristics & Soft Skills

Visioning - Can see the big picture, has a personal ownership for the business and also able to create ownership in others.

Strategic Perspective - Applies multidimensional thinking to develop and define a strategy for the business that clearly creates and leverages synergy among various business units.

Global Outlook - Constantly benchmarks people capabilities, systems and processes with global standards.

Communication - Is able to get across, influence and enthuse a large audience and elicit their commitment and support without actually being in direct touch with them on hand on basis.

Coaching and Mentoring - Facilitates the work efforts of various heads reporting to him and follows through with constructive guidance and recommendations.

Leadership:

- Direction - Provides direction, understands impediments on the path and proactively guides direct reportees, to overcome them.

- Motivating others - Should lead by example, is able to enthuse and mobilize various teams to achieve superior business goals.

- Relationship - Should be a role model when it comes to inter, intra personal relationships especially with peers.

- Attracting, Developing and retain talent - Is able to create an organization / business that attracts the best talent available in the market.
Add a note
Something suspicious?
Report this job posting.