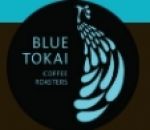 13/09
Nikhilesh Rana
HR at Blue Tokai Coffee Rosters
Views:36 Applications:23 Rec. Actions:Recruiter Actions:1
Blue Tokai Coffee Roasters - Assistant City Manager (2-3 yrs)
We are looking for an assistant city manager in Delhi/NCR to join our team.

Responsibilities :

- Provide assistance and support to the City Manager; analyze and implement policies and procedures; assist in the preparation of the budget; respond to and resolve area manager's inquiries and complaints.

- Supervise, along with the City Manager, the work of lower-level support staff; act as City Manager in City Manager's absence.

- Review and analyze customer feedback & sales for impact on the City; work with area managers/trainers.

- Assist in developing and implementing the budget and long-range goals for the City; monitor the assigned budget and approve expenditures as required.

- Coordinate the release of new coordination and implementation
- Maintain contact with sub-departments.

- Develop programs and sales activities to attract and retain businesses for the City level; negotiate and develop business agreements; assist new businesses with the development process; provide information on City policies and procedures.

- Serve as project manager for a variety of special projects; facilitate project activities and resolve problems; develop and submit project reports to the City Manager.

- Serve as staff and liaison for a variety of boards and commissions; provide responsible staff support to the City Manager.

- Manage the operational aspects of stores within your assigned area/city. 2 Oversee regional and area managers and their employees.

- Collaborate with department leaders to create strategic plans aligned with company objectives.

- Ensure that sites in your jurisdiction are compliant with company guidelines and protocol.

- Establish training programs for staff members to improve sales outcomes 6 Develop processes for location and individual performance evaluations.

- Monitor and control inventory at each location.

- Coordinate transportation and distribution of stock - if required.

- Devise and implement sales and marketing campaigns.

- Create incentives to motivate employees to meet sales goals.

- Collect data and analyze reports to inform decision-making.

- Review historical operations data and reports to identify areas for improvement and innovation.

- Maintain financial information; prepare budgets; approve expenditure.

Requirements :

- Street Smartness & High Coordination Required.

- Good Communication Skills.

- Positive Approach toward Everything.

- Multitasking.

- Large Team Handling which includes lower staff specially.

- Local language Required.

- Highly connected.

- Graduate - Any.

- Prior Sales Experience.

Annual CTC : As per Market Standards.

Experience Required : Min 3 years in the same industry or in operation management role.

ABOUT Blue Tokai Coffee Roasters

www.bluetokaicoffee.com

We are India's largest specialty coffee company, with coffee roasteries in New Delhi, Mumbai, Bangalore and a growing network of cafes. All our coffees are sourced from leading growers across the country. Traceability and long-term relationships with our farms are integral to what we do. We are focused on sourcing, roasting and brewing the best coffee beans India has to offer. Our mission since we started has stayed simple: introduce our customers to the estates we directly buy our great tasting coffee from, roast the beans with care, and make high-quality coffee more accessible through our cafes and our website. The coffee we roast is the coffee we like to drink, and we hope you like it too.
Add a note
Something suspicious?
Report this job posting.