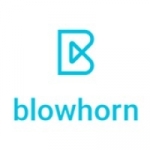 16/03
Falak Faiz
People Champion at Blowhorn
Views:17 Applications:11 Rec. Actions:Recruiter Actions:2
Blowhorn - Key Client Manager - Enterprise Sales (6-10 yrs)
Blowhorn is India's largest same-day delivery platform powering 7.5 million superfast deliveries across 100+ cities every month. From furniture to medicines, Blowhorn facilitates fast delivery for a wide range of products, varying from 1g to 1 ton, with a record 99.6% SLA fulfillment. As a trusted logistics partner, Blowhorn helps leading brands such as Instakart (Flipkart), Amazon, Bata, Decathlon, Lenskart, Apollo, and Croma among others with their end-to-end logistics needs.

The Role

The Key Client Manager is responsible for handling the most important client accounts in the company. These accounts make up the highest percentage of company income, and the key account manager must build and maintain a strong relationship with the client. He/ She will be the lead point of contact for all key client matters, anticipate the client's needs, work within the company to ensure deadlines for clients are met, and help the client succeed. The key account manager will also bring in new business from existing clients or contacts, and will develop new relationships with potential clients.

Responsibilities We'll Trust You With :

Business Development & Market Penetration Strategy :

- Focused and planned market penetration by meeting the existing customers.

- Focused on selling all the services and achieving sales and revenue growth.

- Increase confidence of new clients in the company's services and resolve operational queries of the customer.

- Study the current service provider and acquire new clients with planned strategies.

Negotiation skill & relationship management :

- Unleash relationships with customers for additional customers through his reference.

- Develop relationships with customers and finance people for immediate and smooth payment.

- Unleash relationships with customers to gain other stream of logistics business from the Excellent Customer Service

- Proper understanding of customer's requirements.

- Understand the business needs of the new customers and process requirements.

- Feedback on our service standards and areas of improvement.

Market Intelligence :

- Focus on changes taking place in the market & competition.

- Constantly benchmarking our services with the competition.

- Constantly study the customer profile, his monthly & annual business, his business plan of expansion /closure, which help you and Management to take decision credit policy and business strategy.

Revival strategies for Lost Customer :

- Approach customers that we may have lost in the past on service issues.

- Understand the reason and retrieve the customer by reinstating service confidence in him.

Financial Management :

- Effectively follow Credit control policy.

- Understand credit worthiness of the clients.

- Focus on fund flow and payment as per the credits offered to the clients.


Corporate Core Values :

- Strict adherence to our core values.

Management Information System (MIS) :

- Time to close the deal / opportunity.

- % age of lead / opportunity not worked on.

- Sales Productivity.

- Shift of clients from us or within the competition and reason.

- Debtors list with reason for delay beyond credit period.

- Report determining level of Customer Satisfaction with different parameters.

- Prepare reports in a structured way on incidents affecting or impacting operations or on deviation or such other matters which are of interest to the Management.

Expertise & Knowledge You Need To Have :

- Able to multitask, prioritize, and manage time efficiently.

- Goal-oriented, organized team player.

- Encouraging to team and staff; able to mentor and lead.

- Excellent interpersonal relationship skills.

- In-depth understanding of company key clients and their position in the industry.

- Eager to expand company with new sales, clients, and territories.

- Able to analyze data and sales statistics and translate results into better solutions.

- Bachelor's degree in marketing, business administration, sales, or relevant field; MBA degree preferred.

- 5-12 years- previous work experience in sales, management, key account management, or relevant experience.

- Excellent verbal and written communication skills; must be a listener, a presenter, and a people-person.

- Basic computer skills, and experience with CRM software and MS Office Suite, with emphasis on superior Excel skills. Strong negotiation skills, with ability follow-through on client contracts.

- Ability to multitask and manage more than one client account.

- Proven results of delivering client solutions and meeting sales goals.

- Experience in Logistics/Supply chain would be an added advantage.

- Demonstrated collaboration and negotiation skills.

- Proven track record of meeting and exceeding sales quota.

- Positive attitude, high motivation level and a passion for building a business.

Perks & Benefits :

- Fast-paced and challenging work.

- Flexible working hours, No leave restrictions.

- Exposure to cutting-edge technology.

- Employee centric: Focus on employee recognition, well-being and growth.

- Medical & Accidental Insurance for employees.
Add a note
Something suspicious?
Report this job posting.