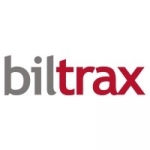 19/04
Anikka Chavan
HR Manager at Biltrax Construction Data Research Insight &Techno
Views:9 Applications:7 Rec. Actions:Recruiter Actions:6
Biltrax - Executive - Presales/Lead Generation (1-2 yrs)
Role - Presales Lead Generation Executive

The Presales & Client delight Executive is responsible for generating new business leads and contacts for the sales team. The role involves researching potential clients and reaching out to them via various channels such as email, phone, and social media to establish interest in the company's products or services. The successful candidate will have excellent communication skills and a proven track record of generating leads and sales.

Key Responsibilities:

- Identify potential clients and decision-makers within target organizations through research and outreach

- Understanding of roles from different organizations, their scope of work, responsibilities & deliverables.

- Work closely with India's leading construction chemical client to maintain a healthy sales pipeline and notify them of active opportunities on PAN India Basis.

- Having absolute clarity on which are the preferred project types, the geographies, the right time to pitch for an opportunity along with the right professional in the relevant target organization

- Gain an understanding of leaders within the organization who would be using this data, their specific use cases, their work methodologies

- Build positive relationships, have communication lines open & get buy-ins with/from these key professionals in your organization so that the right influence & access is created for implementing this structured data & analytics approach within the organization

- Develop and execute effective campaigns to attract new business opportunities

- Reach out to leads via various channels such as email, phone, and social media to establish interest and set up meetings for the sales team

- Act as a key account manager and provide relevant services to the specific client which will ensure an annual subscription for Biltrax.

- Maintain accurate and up-to-date records of all Presales & Client delight activities and results to the sales and marketing teams.

- Report on lead generation activities and results to the sales and marketing teams.

- Continuously monitor industry trends and competitors to identify new opportunities for Presales activities including prospect lead generation.

- Achieve and exceed monthly and quarterly, Presales & Client delight targets

Qualifications :

- Bachelor's degree in Mechanical, BCom, BA,Sales & Marketing, or a related field

- Proven track record for minimum 1 or 2 yrs of success in, preferably in a B2B environment.

- Excellent communication skills, both verbal and written

- Ability to build relationships and work collaboratively with colleagues and clients

- Strong organizational and time management skills with the ability to prioritize tasks and meet deadlines

- Proficiency in CRM software and Microsoft Office Suite

- Knowledge of social media platforms and their use in Presales & Client engagement activities.

- Ability to work independently and as part of a team

- Experience in the technology or software industry is a plus.

Job Type : Full-time

Salary : From - 16,000.00 per month onwards...

Schedule : Day shift

Experience : total work: 1 year (Preferred)

-Speak with the employer- +91 9096583551

Expected Start Date: 01st May'23 or at the earliest.
Add a note
Something suspicious?
Report this job posting.