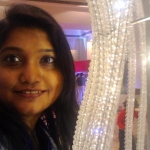 11/01
Sandhya Raghavan
TalentAcquisition at Automation Anywhere
Views:128 Applications:38 Rec. Actions:Recruiter Actions:19
Automation Anywhere - Director - Inside Sales (13-25 yrs)
Job Title: Director - Velocity Sales

Region: India

Scope of role: Global

Management Scope: 2 Manager - Velocity Sales

Exp: 15 + years

Team Management exp: 5+ years

Role:

- We are looking to hire Inside Sales Director (internally termed as Velocity Sales).

- The ideal candidate would be experienced and enthusiastic to oversee and support our velocity sales team.

- This person will be responsible achieving the Sales target for the Velocity Sales function.

- He/she will own up the responsibility of driving the entire team to hit the annual numbers in alignment to overall Sales organizations- goals.

- Working directly with the Managers and the reps, your expertise and experience will be critical in helping our team grow their sales pipeline and eventually overachieve their sales targets.

As Director - Velocity Sales(India), you are expected to be responsible for the strategic and tactical aspects of the Inside Sales process, set goals and monitor and measure performance against coordinating with the global sales team and lead and motivate the sales team to achieve targeted goals.


Roles & Responsibilities :

- Achieve the set Sales quota for the entire unit

- Driving x% acct growth and new account acquisition.

- Manage and coach the team of Velocity sales representatives and Managers towards deal closures

- Developing high-quality sales forecasts, monitoring sales pipeline and taking appropriate actions to meet and/or exceed targets, including achieving your own specific targets

- Developing a bond with clients and understanding challenges within client environments. Maintains multi-level relationships w/in client organizations, including C-Level leadership.

- Leverages client relationships to identify challenges, predict client issues and pro-actively propose targeted solutions to enhance relationship and grow business. Possesses deep understanding of competitor trends, strengths and weaknesses.

- Knows how to position our technical and software solutions against market trends and competitors.

- Ability to adapt, innovate and influence through sales cycle.

- Maintains key relationships with Field Sales.

- Understands ideal prolific customers and has a full understanding of customer today and in future; Knows strategic direction, growth & technical requirements.

- Able to motivate customers to be our champion. Is dedicated to meeting the expectations and requirements of internal and external customers; gets first hand customer information and uses it for improvements in products and services; acts with customers in mind; establishes and maintains effective relationships with customers and gains their trust and respect.

- Providing guidance on sales tools, processes and techniques to enable sales team effectiveness and scalability

- Build an open-communication environment and maintain a positive relationship with the team members

- Evaluate customer feedback to ensure that the inside sales department is operating successfully and use this feedback to make improvements if needed.

Experience :

- Miniumum 12 - 15 years in Inside Sales

- Has managed a team of 10+ Inside Sales members with aligned to different geographies

- Must have worked in more than 2 Geos in the Inside sales role

- 5+ years leading and managing high performance sales teams. Proven track record continually exceeding sales targets selling complex, enterprise-wide, solution- based consulting services.

- Must have experience in carrying and achieving the sales target

- Experience working in Digital transformation sales / Enterprise SAAS sales

- Demonstrated competence managing sales funnel, executing call plans, conducting account-planning, and effectively implementing account strategies

- Counted on to meet and/or exceed goals; bottom-line oriented; steadfastly pushes self and others for results.

- Computer degree along with familiarity with internet technologies

- Excellent Communication- Strong influencing and communication skills at all levels of the organization

- Excellent verbal, presentation and written communication skills

- Well organized, self-starter, and highly motivated

Add a note
Something suspicious?
Report this job posting.