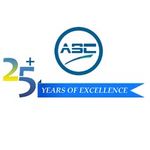 14/09
Sandeep
Business Development Manager at ASC
Views:13 Applications:6 Rec. Actions:Recruiter Actions:0
Associate/Executive - Business Development/Sales - Education (1-3 yrs)
- We are hiring counsellors or education sales, please reply with yes so that I can schedule a virtual interview or u can come in WALK-IN. Before that, You need to send CV in to get a time slot

Job Title : Sales Executive

Job Description :

- As a Sales Executive, you will be responsible for promoting and selling the company's products or services to potential clients. Your primary goal will be to achieve or exceed sales targets while maintaining strong relationships with customers. You will engage in prospecting, cold calling, and networking to identify new business opportunities and expand the client base. Additionally, you'll collaborate with the sales team and other departments to ensure customer satisfaction and contribute to the overall growth of the organization.

Responsibilities :

1. Identify and reach out to potential customers through various channels, including cold calls, emails, and networking events.

2. Present and demonstrate the company's products or services to potential clients.

3. Understand customer needs and provide tailored solutions, effectively showcasing the value proposition.

4. Develop and maintain a strong sales pipeline, tracking all interactions and progress in CRM software.

5. Negotiate terms and close sales deals, adhering to company pricing and policies.

6. Collaborate with internal teams such as marketing, customer support, and product development to ensure seamless customer experiences.

7. Stay up-to-date with industry trends, market developments, and competitors' offerings.

8. Attend sales meetings, training sessions, and workshops to continuously improve your sales skills and product knowledge.

9. Prepare and submit regular sales reports, forecasts, and market analysis to management.

10. Provide excellent post-sales support to ensure customer satisfaction and foster long-term relationships.

Qualifications :

1. Proven track record in sales, with a demonstrated ability to meet or exceed sales targets.

2. Strong communication and interpersonal skills for building rapport with customers.

3. Ability to articulate complex product information in a clear and concise manner.

4. Effective negotiation and closing skills.

5. Proficiency in using CRM software and other sales tools.

6. Self-motivated and driven to succeed in a competitive sales environment.

7. Strong organizational and time management skills.

8. Bachelor's degree in Business, Marketing, or a related field (preferred but not mandatory).

Note : This is a general job description and may vary depending on the company and industry. Be sure to tailor the JD to your specific needs and include any additional qualifications or responsibilities that are relevant to your organization's sales executive role.

Company Name : Zeblearn Technology Private Limited

Salary : 2.5 LPA- 4LPA

No. of Opening in Noida : 20

Product Name : SOC (SAPONLINECLASSES.COM)

Incentives : Extra

Date : 20th August 2023

Working Day : 6

Week off : Flexible

Time : 10am to 7pm

Noida Venue : ZEBLEARN Technologies Pvt. Ltd.
C-18 2nd Floor, Sector-2, Noida.

HR Team
Mohit Singh
ZEBLEARN SOLUTIONS PVT. LTD.
C-18 2nd Floor, Sector-2, Noida.
just 1 min away from sector 15 metro station.
Add a note
Something suspicious?
Report this job posting.