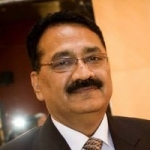 31/05
Pradeep Sharma
Founder/CEO at PKS & Associates
Views:28 Applications:21 Rec. Actions:Recruiter Actions:3
Associate Account Director - Public Relations/Client Servicing (7-8 yrs)
Associate Account Director - PR Client Servicing @ Bangalore, India

Our client is a well known PR Agency and they would like to fill the following position asap.

Position : Associate Account Director - PR Client Servicing

Location : Bangalore

Education : Relevant UG/PG/MBA

Experience : 7-8 years experience in PR Client Servicing, Media Relations and Managing Teams.

Compensation : Commensurate with education and experience

Role Responsibilities and Desired Profile :

1. Candidate should have 7-8 years in PR Client Servicing, Media Relations and Managing Teams. Position will report to Group Account Director + Founder Directors. The role involves 2-6 team members reporting to the person. Key Deliverables are Championing Client Management & Relationships: Ensure & demonstrate in-depth knowledge and understanding of clients- business strategy. Planning, developing and implementing PR strategies. Reliable day-to-day client contact. Help team members build relationships with their client contacts and coach them on improving their client relationships. Make effort to understand client contacts and establish rapport with them. Understand clients- internal team dynamics and navigate effectively to build good relations. Recognize and anticipate issues that may impact relationships with a client and resolve/ escalate as appropriate. Build trust with the client and be regularly consulted for opinions and ideas.

2. Good Account Management: Actively coach team members to achieve proficiency in Account Servicing. Responsible to effectively manage large/ complex accounts and multiple small/ simple projects or retainers to achieve good client service delivery. Understand how achieving success in tactical elements/ programs meet clients- overall objectives. Responsible for overall client reporting and evaluation. Efficiently organize and structure client account practices/ processes and supervise team to maintain those processes. Able to conduct in-depth interview with senior media professionals.

3. Written Communication, Editing & Presentation: Actively coach team members to become proficient in written and verbal communications. Demonstrate proficiency in writing key strategic documents (e.g. key messages, FAQs) in addition to the basic documents such as pitch notes, media releases etc. Demonstrate editing and proof reading ability for all material that goes to the Client/media. Articulate in representing the agency and team well and in a warm, professional manner in business meetings. Actively listens and engages others in discussing ideas during meetings. Present confidently and persuasively. Lead and moderate presentations in ongoing client meetings. Lead majority of a presentation in big/ key client meetings. Proficient in conducting pre-event or interview client briefings for key events/ opportunities.

4. Developing and maintaining Media Relationships and guiding the team for better media handling: Coach team members in conducting research on media/ influencers and building media/influencer relationships. Expand and cultivate network of journalists and influencer relationships. Demonstrate in-depth knowledge of journalists/ influencers- interests and work preferences. Able to advise clients and subordinates on media/journalist/influencer outreach strategies and opportunities based on knowledge of the stakeholders. Able to spot media trends. Where programs involve engagement with other external stakeholders, help clients to build relationships by guiding them how best to engage the stakeholders and facilitate meetings effectively and sensitively.

5. Team Management: Lead by example to encourage teamwork among team members and help to build team morale. Demonstrate positive team spirit and openness to feedback. Able to plan fair delegation of work effectively across team members, and set expectations of standards required of team members. Conduct scheduled staff evaluations fairly, effectively and thoughtfully. Track progress of team members against identified competencies gaps throughout the year and provide timely feedback and guidance. Mentor employees in career planning and broader work-life situations. Pre-empt team conflicts and resolve them efficiently and amicably; escalate to supervisors and the HR team if unable to resolve conflicts or staff issues. Reward/ make recommendations for team/ team member's performance or successes; do effective resource planning and identify high-performing staff for career mapping, and update them on team developments. Assist supervisors in assessing potential hires. Actively participate in organizational initiatives for team engagement, knowledge sharing, etc. Develop a knowledge sharing platform for the team and the branch for sharing case studies, best practices, etc.

If you fit in, pls send your CV in Word format alongwith current & expected CTC, notice period .

Pradeep K. Sharma
Founder CEO - PKS & Associates
Gurgaon, INDIA
Executive Search Services Across India
Add a note
Something suspicious?
Report this job posting.