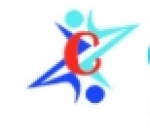 11/02
HR
Talent Acquisition Team at Careerz Inn
Views:49 Applications:6 Rec. Actions:Recruiter Actions:0
Assistant Store Controller - Sales (3-7 yrs)
We're Hiring a Young Energetic Female for an International Brand for the designation of Assistant Store Controller for the Location of Bangalore.


Job Description

General summary:

The Assistant Store Controller assists the Store Manager in motivating and inspiring their team to achieve store productivity goals. They help the Store Manager to analyze week to date, period to date, and year to date sales, and develop action plans to drive top line sales. Other responsibilities include; managing payroll budgets to ensure stores contribution is on target, ensuring the individual and collective skills of the team are utilized effectively, and both the staff and customer experience is positive. Assists Store Manager in recruiting and hiring appropriately to ensure store is fully staffed at all times. Effectively manages store operations, ensuring consistency and compliance.

Major Duties and Responsibilities:

- Assists Store Controller in responsibility for the store

- Consistently creates a welcoming environment for the customer by greeting and assisting; as well as quickly responding to customer inquiries and needs

- Demonstrates desired behaviors for staff including driving sales, handling difficult and/or complicated sales, cash management, inventory, and follow-up with customers

- Assists Store Manager with providing a strong leadership presence and control in store, while ensuring that all customers receive good service and quality merchandise

- Utilizes company tools to diagnose opportunities and develops action plans to improve performance

- Forecasts/reforecast business, focusing on productivity to meet sales goals

- Identifies opportunities to drive traffic into the store through community events (weddings, parties, etc.)

- Regularly communicates with Store Manager to discuss strengths, opportunities, and trends in business

- Assists Store Manager in partnering with corporate office personnel to increase sales, drive/promote merchandise categories, and expand markets

- Helps Store Manager in identifying training needs and providing ongoing training opportunities to the team as needed

- Leverages individual staff strengths, and creates developmental plans to prepare all level positions for future growth within the organization

- Assists in hiring to the needs of the business, actively recruiting to ensure open positions are filled quickly

- Assists Store Manager in delivering consistent, in the moment, feedback and coaching

- Ensures company standards are met for store and associate appearance at all times

- Prioritizes, plans, and adjusts schedules as necessary to maximize sales

- Plans, coordinates, and executes all Merchandise Calendar direction, campaigns, and sales promotions in a timely manner

- Ensures all pricing, signage, and displays are correct at all times

- Receives regular vendor deliveries and stocks sales floor in a timely manner

- Responsible for controlling inventory stock levels and reordering as necessary within budget

- Enforces all company policies and procedures, including health, safety, and security

- Manages and controls shrink

- Performs all duties as directed by supervisor

Requirements

Skills Required:

- Financial and Business Acumen: Ability to evaluate financial and business indicators and translate data into actionable information to drive results

- Problem Solving & Decision Quality: Able to use rigorous logic and methods to solve problems with effective solutions

- Relationship Management: Able to build constructive and effective relationships

- Ability to influence at all levels, as well as a demonstrated ability to work effectively within a team and be assertive in driving successful management strategies

- Influencing and Negotiation: Can present ideas and directions that lead others to action

- Planning and Priority Setting: Demonstrate an ability to set objectives and goals and organize work appropriately to meet and exceed goals .Possess strong organizational and time management skills

- Demonstrates strong listening, written and oral communication skills

Qualifications:

- 1-3 years experience in retail store management

- Strong verbal and written communications skills

- Graduation

- Age up to 35 Years

- Must be an excellent organizer and problem solver with strong project management skills

- Possess strong interpersonal skills to communicate with confidence to both internal and external customers

Benefits Package Includes:

- Best remuneration in the Industry

- Monthly Lucrative Incentives

- Annual Variable in 6 figures

- Medical Benefits Self & Dependent

- Other Statutory Benefits

- Career growth options

Must Required :

Presentation: As the industry is into customer service, we are looking for incumbent with pleasing personality & a smile on face.

Communication: Good verbal & written communication both in "English & Hindi" is a Must.

Age Factor: Young blood with enthusiasm in nerves are welcome up-to 35 Years

Experience:Overall 3 years of experience in any established Retail format & Minimum 3 Years of experience in Leadership Role is mandatory to be eligible.

Industry: Managers from Cosmetics/Apparels / Accessories / Sport-Wear / Telecom / Electronics Industry are eligible.

- Interested candidates must apply with full confidence with their updated resume & casual pictures to be a part of fast fashion established retail brands globally

Contact Person : Jyotsana Dewhare(SR.HR)
Contact Detail -6260151860
WhatsApp No -6260151860

Add a note
Something suspicious?
Report this job posting.