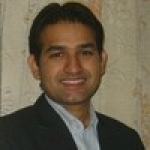 05/06
Amit Sharma
Senior General Manager - HR at Aqualite Footwear Private Limited
Views:765 Applications:256 Rec. Actions:Recruiter Actions:105
Aqualite - Officer/Senior Officer - Sales (3-8 yrs)
Position Title: Sales Officer/Sr Sales Officer

Department : Sales
Work Location : Pan India

Grade : O1/O2
Travel Required : Yes

Reporting to : Administrative : Area Sales Manager (ASM)
Reported by : None

Functional :

Minimum Job Requirements :

- Educational Qualification : Any Graduation

- Experience : 3 - 5 yrs. in sales with exposure to Retail Sales and Distribution management in Footwear, FMCG industry.

Any additional requirement :

Purpose of the Position (Job Summary) :

- To drive secondary sales, act as interface between distributor and retailers and increase market share for our product at end user

Key Roles and Responsibilities :

Financial :
- Primary sales : Sharing the in-demand not-in-stock details with the ASM and assisting ASM in planning for primary based on demand capture of focus NPDs and focus articles
- Secondary sales :
Achieve assigned sales targets by ensuring secondary sales at retail outlets
- Claims management :
Management and timely resolution of the claims received by the company from the trade partners
Customer focus :
- Stock management : Assisting distributor to liquidate stock of low demand articles/sizes and following up with distributor to ensure retailer demand fulfillment and helping distributor resolve outlet service gaps

- Primary feedback : Sharing distributor's market service feedback with ASM

- Complaints management : Resolving retailer complaints by investigating problems, developing solutions, preparing reports and making recommendations to ASM.

People Oriented :
- Escalation : Seeking ASM's counsel for resolving retailer/distributor complaints
Internal Business Process :
- Outlet mapping : Build and periodically refresh footwear outlets universe in their assigned territories
- Comprehensive coverage :
Ensure distributor servicing coverage in all relevant retail outlets. Highlighting any missing outlets to distributor and escalate to ASM if necessary.
End-to-end secondary responsibilities :
- Periodic visits to retail outlets as per beat plan to ensure

- NPD / Focus article sampling at retail outlets to assist in demand creation.

- Secondary order taking to ensure product availability and range presence at retail outlets.

- Product visibility & merchandising utilization at Retail outlets with POS material

- Retailer awareness on products and trade promotions.

- Retailer enrolment in trade promotion schemes (when required)

- Order taking : Share secondary order with distributors for servicing to outlets.

- Order fulfilment : Track order fulfilment by distributor and escalate periodic fulfillment issues to ASM.

- BTL activities : Ensure BTL marketing activities (signboards etc.) are undertaken at right set of outlets

- Marketing intelligence : Share information with ASM on prospective distributors, competitor information like Trade promotions, NPDs, engagement programs and reporting of market working

- Product intelligence : Drive distributor to purchase high demand articles and enhance range selling

Competencies :

Technical/Functional Behavioral :

- Selling skills

- Analytical skills - Customer Focus

- Adaptability

- Result Orientation

- Interpersonal skills

Key Responsibility Areas :

Quantitative Qualitative :

- Actual primary and secondary sales

- % Revenue Contribution from NPDs in defined sales area

- Increase in Range Billing in defined sales area

- Incremental retail coverage

- Increase in % Demand Fulfillment of NPD / Focus Articles

- PJP adherence

- Timely Submission of Market Working reports - Adherence to Market Working Norms

- Market intelligence & Relationship building

Key Stakeholder Management :

Internal External :

- ASM

- MIS Admin team - Distributors and Retailers
Add a note
Something suspicious?
Report this job posting.