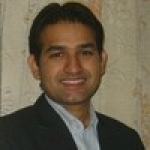 05/06
Amit Sharma
Senior General Manager - HR at Aqualite Footwear Private Limited
Views:1514 Applications:508 Rec. Actions:Recruiter Actions:408
Aqualite - Assistant General Manager/Deputy General Manager - Sales (12-23 yrs)
Position Title : AGM/DGM - Sales

Department : Sales

Work Location : Regional office

Grade : GM Travel Required: Yes(50%)

Reporting to : Administrative

Reported by : RSMs

Functional : VP Sales

Educational Qualification : Graduate and MBA in Sales/ Marketing

Experience : 12 - 15 years

Any additional requirement :

Purpose of the Position (Job Summary) :

- The purpose of this position is to drive sales in the specific region to meet AOP targets by defining sales strategy for the region, implementing trade promotions, ensuring stock availability, distributor expansion, etc.

Key Roles and Responsibilities :

Financial :
- Overall ownership of sales : Develop and implement sales strategies to increase market share of each sub-category of products for each state in the region. Ensure month on month achievement of sales target (value and volume) by the Regional Sales Managers
- New product launches :
Ensure revenue from sales of new products as per AOP target
- Distributor expansion :
Drive incremental revenue from distribution expansion in the region
Customer Orientation
:
- Distributor management : Agree appropriate call cycles for different distributors based on the business potential of each distributorship. Review call cycle, reporting (weekly) on calls made and stock ordered. Periodically connect with distributors to grow relationship

- Marketing : Ensure Regional Sales Managers work with distributors to develop an annual plan for promotions and advertising campaigns. Coordinate with marketing team to ensure that distributors are fully aware of and support planned promotions

- Merchandizing : Oversee that all merchandising assistance (i.e., through point of sale material, brochures, etc.) and advice is provided to distributors in order to maximise sales

- Complaints management : Ensure resolution of product issues (such as recurring faults) at distributor level, arranging credits, replacement stock as required and providing feedback to Brand Managers for recurring issues. Ensure timely settlement of distributor issues like pending schemes/ discounts/ reversal of debit note, etc.

- Rebates and Credit management : Review transit damage rebates and credits are allocated within Company guidelines

- Competitor benchmarking : Gather market/ competitor intelligence from Regional Sales Managers and create action plans for the region

- Distributor network expansion : Overseeing appointment of new distributors for comprehensive market coverage to ensure appointment as per defined norms. Ensuring seamless documentation and post appointment support

- Distributor exclusivity : Ensuring adherence of exclusivity to Aqualite by designated exclusive distributors

People Orientation :
- Leadership: Motivate & lead Sales team to establish coverage, distribution and display objectives to meet Sales targets
- Mentoring and supervision:
Set targets for team & provide necessary support such as coaching, feedback, training & development to meet targets
- People development :
Work with the HR team to identify training needs and provide inputs on the training program. Conduct trainings where necessary.
- Recruitment :
Recruit and develop team members. Support HR in creation of a talent pipeline to ensure business continuity in case of attrition
Internal Business Process :
- Sales planning : Overseeing creation of monthly/ weekly/ daily distributor-wise, sub category-wise sales plan for the month
- Outstandings management :
Review average outstanding at end of each month as a % of month's sales and discuss actions to reduce the same in the region with Regional Sales Managers
- Balanced billing :
Lead improvement in sales billing phasing to reduce month end skew
- Distributor/ retailer engagement :
Co-create and drive distributor/ retailer engagement and scale up efforts to increase number of participating distributors/ retailers
- Market working plan :
Ensure adherence to market working plan for self & team
- Distributor quality :
Review quality of distribution by tracking the range of articles billed, target fulfilment and other relevant metrics
- C form :
Ensure collection of C forms on quarterly basis
- Availability :
Ensure improvement in article wise stock availability
- Sales processes :
Ensure adherence to key sales processes
- Slob inventory :
Create proposal for clearance of non moving stock at respective RDCs & seek approvals
- Retailer-distributor mapping :
Oversee territory wise distributor to retailer mapping records are maintained & up to date
- Sales forecast :
Drive accurate & timely sales forecasts
- Reviews
: Conduct timely reviews as per sales governance model
- Documentation from distributors :
Quarterly check no pending issue letter from distributors
Competencies :

Technical/ Functional Behavioral :

- Sales planning
- BTL implementation
- Distributor management/ engagement
- Product knowledge - Customer Focus
- Collaboration
- Adaptability
- Result orientation
- Execution excellence
Key Result Areas :Quantitative Qualitative :
- % Target achievement on AOP for the region
- % revenue contribution from NPDs
- Average outstanding at end of each month as % of month's sales
- Incremental revenue from distribution expansion
- (Billing in last 3 days/Total Billing) averaged over four quarters
- Attrition
- # of participating distributors/ retailers in promotions/ engagement programs
- % adherence to monthly market working plan (self & team)
- % new distributors meeting >90% of targeted turnover
- % Improvement in forecast accuracy - Salesforce effectiveness
- Distributor coverage expansion
- On time target setting for team
Key Stakeholder Management :

Internal External :
- Marketing/ Brand team
- NPD
- Production Planning & Logistics
- Sales Support
- Distributors
- Retailers
Add a note
Something suspicious?
Report this job posting.